Craig Stevens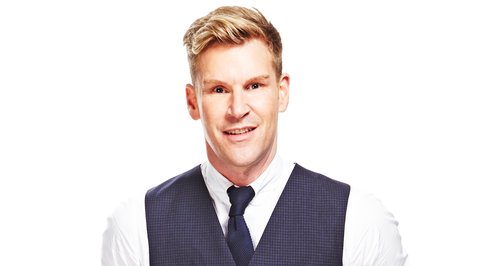 From his first favourite film to his guilty pleasure, we get to know Heart's Craig Stevens better!
We're very excited to welcome Craig into our Heart family and we wanted to get to know him a bit better!
What three words best describe you?
Cheeky, friendly and you can print the 3rd one.

What song gets you on the dance floor?
Anything by Michael Jackson and I'll be there. (No MJ song pun intended!)

How are your moves?
Well I used to do street dance when I was younger so providing the song calls for some out of date body popping from the mid 80s.. I'm good.

What makes you feel good more than anything else?
Well as a film host I have to say movies. I love the cinema experience the feeling you can have from being lost in a film is something I think you can also only get in music. Usually films last longer too.

Has anybody ever told you that you look like a celebrity? Who?
I get told I look like Will Ferrell and Lee Ryan all the time. I guess at least Will is funny. A police man pulled me over once to wish me luck with the Blue reunion tour. True story.

Favourite food?
Chicken. Fried, grilled, roast, basically as long as it's cooked, I'll have it. Even if it's not I'll think about it. I think I'm related to Colonel Sanders!
Favourite film?
It's a tough one as its always been between The Empire Strikes Back and The Godfather Part 2. Can't decide.

What's your favourite holiday destination?
I loved the Maldives. Just a paradise.

What is your most treasure possession?
My signed Michael Jackson tour jacket.

Who would play you in a film of your life?
Well I'm playing Lee Ryan in his (probably straight to TV movie) so I guess Will Ferrell can play me.

What is your guiltiest pleasure?
That's tough I'm guessing you don't mean any pleasure I've been arrested for and guilty in a court of law? That was a while ago and we've all moved on. No ok in that case err Mary Poppins. Great film just not sure it's something you share with too many people.

Tell us about your ideal weekend.
Oooo that's also a tough one. I'd have to say cinema on a Saturday, Heart on a Sunday. But any weekend with my little girl is perfect.