Here's How You Can Bag A Christmas Dinner For 8 People For Under £20...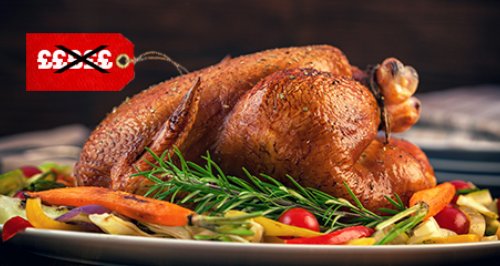 There's no need to spend fortune on Christmas dinner this year thanks to this lovely lot...
We all dread the big Christmas food shop, but this year you can peruse the shelves in the knowledge that Christmas dinners have dropped in price!
According to Good Housekeeping's annual price index, the cost of a Christmas dinner has dropped more than 10% since 2009.
It found that hosts can feed up to EIGHT people for under £20 or £2.48 a head.
They based their findings on the cost of 11 Christmas dinner essentials from a range of supermarkets, six of which have gone down in price since the magazine started tracking the prices in 2009.
Turkey has dropped in price whilst oddly, Christmas pudding and mince pies have increased in price.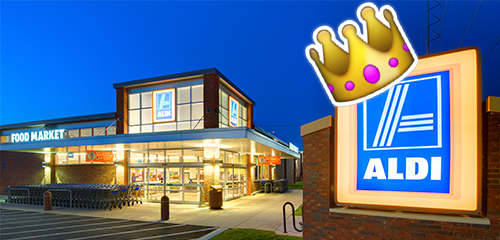 Aldi came out on top as the cheapest Christmas food provider as if you bought all items from them you could bag a Christmas feast for £22.03.
Here's the full list of how you can make an incredible Christmas dinner for 8 at only £2.48 per head...
Turkey: Asda- £8 (2.8-4kg)
Potatoes: Aldi Maris Piper - 29p (2kg)
Stuffing mix: Asda and Morrisons - 30p (2 x 85g)
Brussel sprouts: Aldi - 58p (2 x 500g)
Carrots: Aldi - 29p (1kg)
Parsnips: Aldi - 58p (2 x 600g)
Cranberry sauce: Lidl and Asda 55p (200g)
Christmas pudding: Aldi and Lidl - £3.49 (907g)
Brandy butter: Aldi and Lidl - £1.25 (200g)
Mince pies: Lidl Favouring - £1.49 (12 pack)
Christmas cake: Iceland - £3 (2 x 400g)
For full information head to the Good Housekeeping website.