VOTE! Which Celeb Should Be On Santa's Good List And Who Should Get Coal?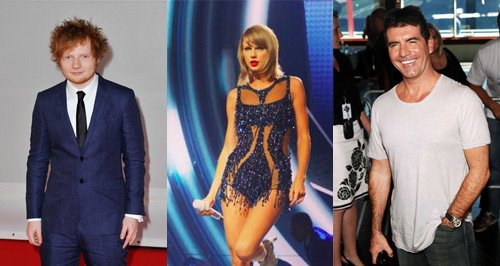 Which star do YOU think deserves to be rewarded for having a heart of gold and who needs to be taught a lesson?
It's been an eventful year in the world of celebville, but not all of the stars have been well behaved! We plan on telling Santa exactly what's been going down. SWIPE RIGHT if you think they deserve a treat, and SWIPE LEFT if you think they should see a lump of coal under the tree this Christmas!
Justin Bieber
It's no surprise the 21-year-old pop star has made waves with his latest hit single 'Sorry' because he has A LOT to be sorry about.
Justin has had a rocky few years with a number of temper tantrums, run-ins with the law and turning up to his own concert HOURS late. Although he's been relatively well behaved this year, there has been a few slip-ups including the moment he angrily flipped a chair over during lunch in France and storming off stage during a concert in Norway.... Tut Tut!
Zayn Malik
This former One Direction star certainly had us all talking over the past year. Firstly, he broke the hearts of teenage girls across the world when he announced he would be leaving the chart-topping boyband, THEN he broke the heart of his ex-fiancee Perrie Edwards by putting an end to their two year engagement.
While we forgive him for simply following his heart, we don't think those Twitter wars with producer Naughty Boy and ex bandmate Louis Tomlinson will go a miss with Santa!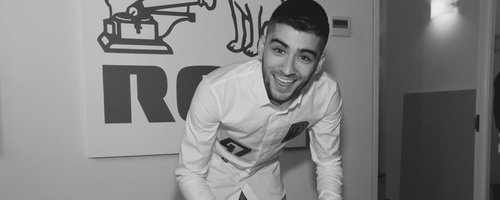 Ed Sheeran
Who doesn't love this ginger haired cutie? It would be very hard to argue against the fact Ed Sheeran may possibly be the nicest guy in showbiz.
Firstly he became the official go-to-guy for whirlwind proposals after helping a number of fans pop the question during his concerts over the summer in addition to helping Rixton's Jake Roche propose to Little Mix star Jessie Nelson back in July.
Can you believe he did all that whilst reportedly juggling a part time job in a charity shop?
Taylor Swift
Something tells us that Santa will be very pleased with Taylor Swift. Not only has she worked hard to secure one of her most successful years to date, she's done with attitude and a serious dose of girl power.
Always one to carry herself with grace, she made sure to keep her class during THAT public spat with Nicki Minaj on Twitter and reduced an entire arena to tears when she sang a song written in memory of Ronan Thompson, who died three days before his fourth birthday from neuroblastoma.

Tom Hanks
The 'Bridge Of Spies' actor proved he really is a nice guy when he reached out to a young student in hopes of reuniting with her I.D when stumbling across it in the park.
What's more the Oscar-winning star turned wedding priest when he officiated the nuptials of close pal close pal Allison Williams' wedding. The 'Forrest Gump' star revealed he spent $35 on a certificate to legally marry the 'Girls' actress and husband Ricky Van Even.
Prince Harry
The world's most eligible royal bachelor has been pretty well behaved this year! The cheeky chappy, who is known to like a party, has been buckling down with his royal duties by taking on various trips and relaunching his Invictus games which sees war amputees participate in a series of different sports.
Madonna
Always one to shock, the 56-year-old singer is never one to shy away from a bit of controversy. Whether it's flashing her bum on stage during an outrageous performance or a ridiculous outfit, she never fails to keep us all talking.
We're not sure how santa will feel about the moment she planted a big wet one on rapper Drake during his set at Coachella, or the moment she raunchily lifted her leg up onto the table whilst signing a document at the launch of Jay Z's Tidal streaming service.

David Beckham
Since hanging up his boots in 2013 the former England captain has been hard at work campaign for various charitable causes such and being an excellent dad to his children, Brooklyn, Romeo, Cruz and Harper.
Simon Cowell
We all just love to hate the infamous Mr. Nasty, Simon Cowell. Although he's been pretty well behaved this year, especially following the birth of his son Eric, we still think it would be pretty funny if he was greeted with a lump of coal on Christmas morning for all those dreams he's crushed as a judge on 'The X Factor'.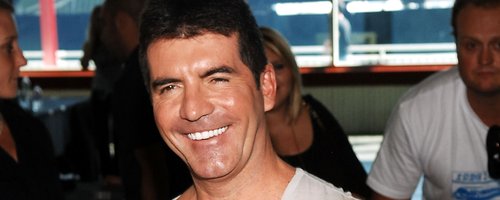 Kanye West
Hot-headed and overly opinionated are just two of the words we would use to describe Kanye West. Keeping in with tradition, the 'Golddigger' hitmaker made headlines this year when he launched a rant after singer Beck won the Album Of The Year award at The Grammy's.