Boots Christmas advert 2018: When is it aired, what's the song and what was the ad in 2017
8 November 2018, 10:46 | Updated: 8 November 2018, 10:54
It's Christmas advert season and here's everything you need to know including what song is in the Boots ad and when you can watch it.
This year's Boots Christmas ad is a tear jerker, especially if you love your mum - and who doesn't!
Here's everything you need to know...
When did the Boots 2018 advert first air?
The Boots ad was first unveiled on Thursday 8th November online but viewers of the X Factor will be treated to its TV premiere during the ad break on Saturday 10th November.
Read more: These are the best budget beauty advent calendars for Christmas 2018
What happens in the Boots 2018 advert?
The 2018 Boots advert tells the story of a mum and daughter in the lead up to Christmas.
In the ad viewers see their typical mum-daughter relationship as the mum helps her daughter with her hair, tells her to take her make up off before a night out and discovers she's stolen her perfume.
But despite the daughter thinking her mum is just there to ruin her fun she finds out that there's more to her mother than meets the eye during the ad.
Read more: Everything you need to know about the Tesco Christmas ad 2018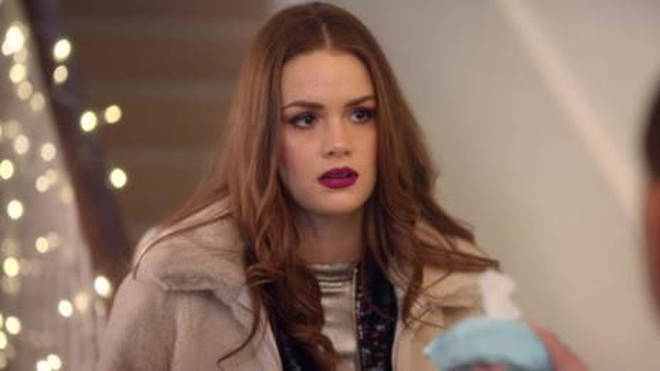 No spoilers as to what the discovery is, but it makes the present her daughter has bought her all the more thoughtful!
We're not crying, promise...
What song is used in the Boots 2018 advert?
The song used in the advert is a cover of the Robbie Williams smash hit She's The One.
The song is in part sung by the teenage daughter in the ad with the words revised to tell the story of her relationship with her mum - 'She's Me Mum'.
It is also performed by a choir who were made up of real life Boots employees from across England, Scotland and Wales.
What was the Boots 2017 Christmas advert?
Last year's Boots ad also followed the family theme and told the story of two sisters as they grew up and dealt with the ups and downs of life from break ups to weddings before they give each other the perfect Christmas gift.
Boots certainly know how to make a tear jerking ad!