New Ad Promises Not To Forget Those Born During Christmas Season!
Why do Christmas Birthdays suck so much? | Three UK
01:45
If you have a birthday throughout the Christmas season you'll only know too well what a pain it can be. Whether it's loved ones doubling up on gifts or forgetting all together... this hilarious new advert empathises with your birthday woes.
A viral new Christmas advert from Three has broken the mould, with their funny and relatable commercial aimed at those with birthdays throughout the festive season.
The ad tells the story of Noel, a boy who just like many of those born in December, has lost his birthday to Christmas. It follows his journey from being a baby, right through to adulthood showing the nuisances that his Christmas birthday brings - and it's hilarious!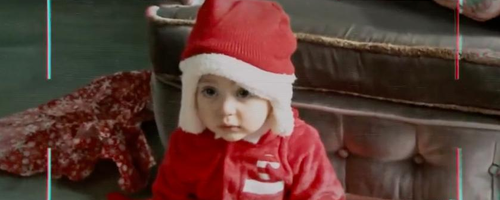 The viral new ad, comes after research showed 75% of those born in the month of December wished they had been born in a different month, with most complaining that their birthdays were overlooked.
Believe it or not, but over 53% of babies are born throughout the Christmas season, with many claiming their friends don't show up to celebrate their birthday and often choose work parties instead!
Aww! Bless.