There's A Gin Advent Calendar With A Shot Of Booze Behind Every Door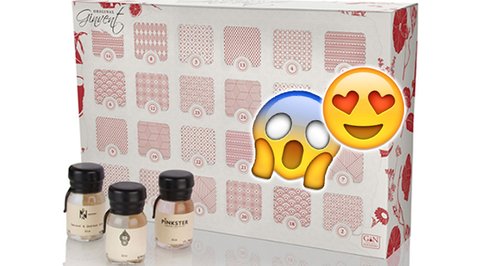 There's nothing quite like getting into the Christmas spirit with... well, spirits! Forget chocolate, there's a gin advent calendar and we want one now.
Whoever said that growing up means that you no longer have an advent calendar was wrong. Because advent calendars have matured with us and there's one in particular that meets our needs...
The Ginvent calendar celebrates the countdown to Christmas with 24 shots of different types on gin behind every door.
The gins vary from London Dry to Old Tom, to Navy Strength, Fruit infused and so many more.
So when Christmas shopping gets a little too much for you, there's nothing quite like a shot of gin to calm the nerves.
Okay, so the Ginvent calendar isn't as cheap as your average chocolate number and will set you back around £124.95 if you order it from Amazon. But hey! You can't put a price on happiness, right?