Can you spot who's hiding in the Christmas tree?
21 December 2018, 13:30 | Updated: 21 December 2018, 14:02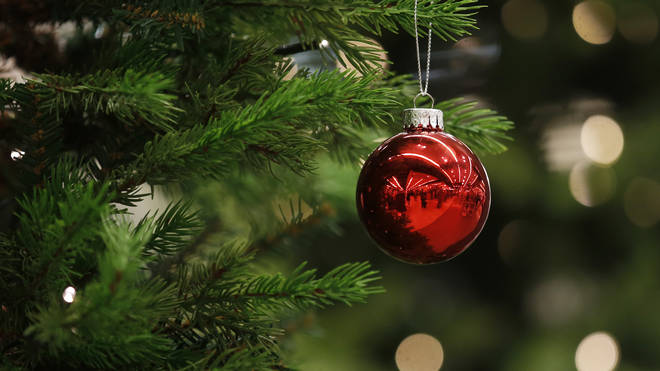 It seems that a lot of people are discovering the same kind of Christmas tree dwellers.
Christmas trees across the world are facing the threat of invasion from unwanted (but cute) visitors, as people are starting to notice an 'ornament' that definitely wasn't intended for tree decor.
A woman named Alli shared a variety of seemingly innocent photos of her Christmas tree, urging Twitter users to ask if they can find the intruder - namely her cat - amongst the branches.
She wrote: "Alright guys let's play a game: every morning we find my cat in a different place in our Christmas tree and take a picture. Screenshot when you find him!"
READ MORE: Festive brainteaser! Can you find the moneybag amongst the presents?
It's no mean feat, as the furry feline seems to blend in startlingly well amongst the lights and baubles.
The following day, Alli, uploaded a similar picture, again asking for people to spot her cat. This one, we reckon, is slightly easier!
'Find my cat part 3' is more challenging than the second, especially with the glare of the Christmas lights.
A handy clue - he's not afraid of heights!
An evidently more dishevelled Christmas tree is pictured for part 4, with the cat invasion clearly starting to become exhausting for the spruce.
Can you spot the cat?
Alli's struggle seemed to strike a chord with many other pet-owners, as her posts racked up over 2,900 likes and 209 comments - most of which involved others sharing similar scenarios.
Can you relate?