Let The Magic Begin: Top 10 Children's Toys For Christmas 2015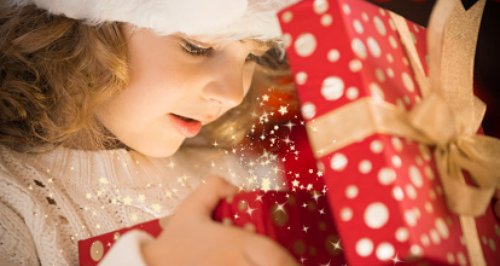 Are you hoping to be crowned parent of the year this Christmas? Have the 25th December all wrapped up with the top ten toys for 2015...
Before you hit the shops, take a whizz through the top kids' toys this Christmas. From Thunderbirds making a comeback to this year's new-and-flashy must haves, you'll find something here to keep a smile on your little one's face. Well, at least until Boxing Day…
Vivid My Friend Freddy Bear, £36, Debenhams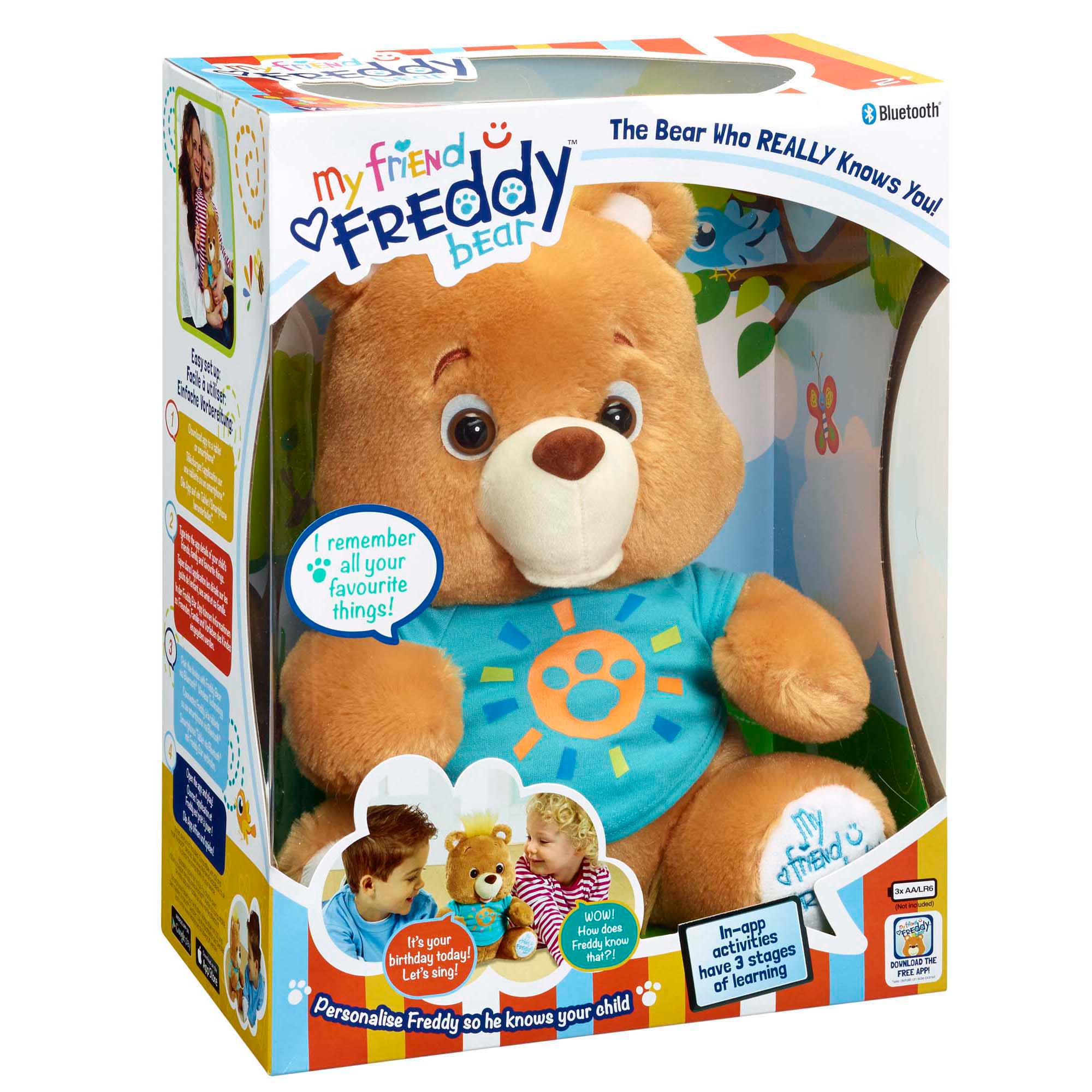 Vivid: My Friend Freddy Bear loves to learn all about you! Little ones will be amazed at the things Freddy remembers and says about them! Just download the free app to an iOS or Android smart device and type in all sorts of info about your family to bring the bear to life.
Star Wars Bladebuilders Jedi Master Lightsaber, £44.99,

Amazon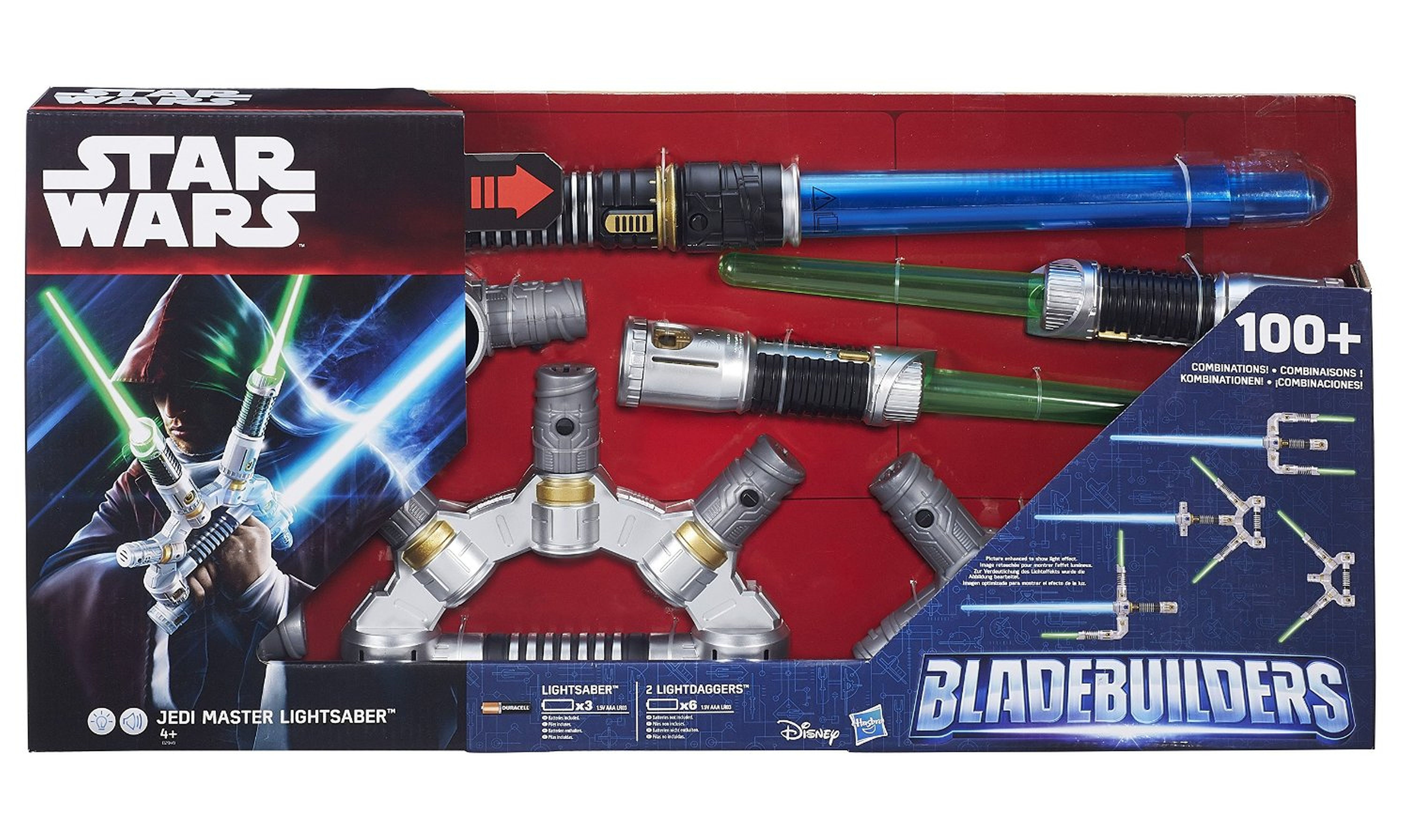 Master the force and create your own custom Lightsaber with the Star Wars Bladebuilders Jedi Master Lightsaber! The definitive Lightsaber of the Bladebuilders system provides kids all the unique components needed to create 100+ combinations from their imagination!
Pie Face Game, £19.99, Toys "R" Us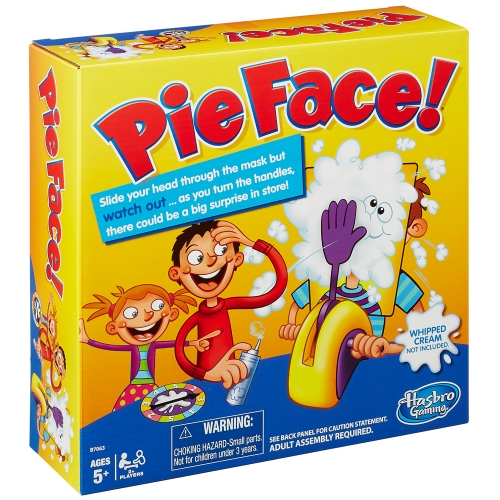 Pie Face is the fast action game filled with fun and suspense for the whole family. Just put whipped cream or a wet sponge on the hand of the game unit and turn the handles. Just like Buckaroo, it could go off at any time, so keep your fingers crossed it's not you.
Thunderbirds Are Go Tracy Island Playset, £79.99, Argos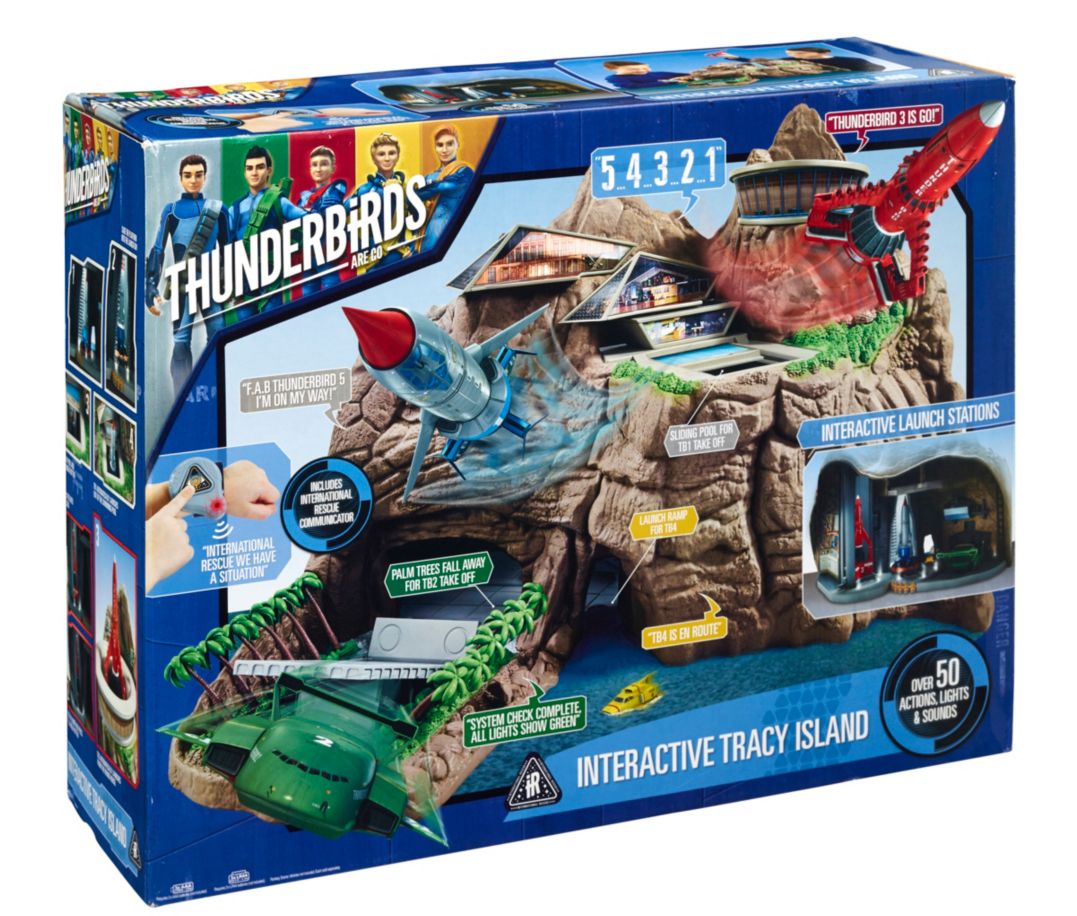 Jump into the world of Thunderbirds Are Go! with the amazing Tracy Island Playset. Based on the world famous base, it uses the latest in smart technology to recreate the launch sequences that you see in the show. Put on the International Rescue Communicator and take command of the Thunderbird fleet. Tracy Island is packed with over 40 action and rescue sounds so you really feel part of the team!
Disney Frozen Sing-a-Long With Elsa, £40, Very
Create the perfect duet with Elsa! Frozen fans will love this interactive Elsa who sings the full length version of Let it Go. She can also take it in turns to sing or play an instrumental version so that little ones can be the star of the show.
IDO3D Deluxe 3D Design Studio, £30, John Lewis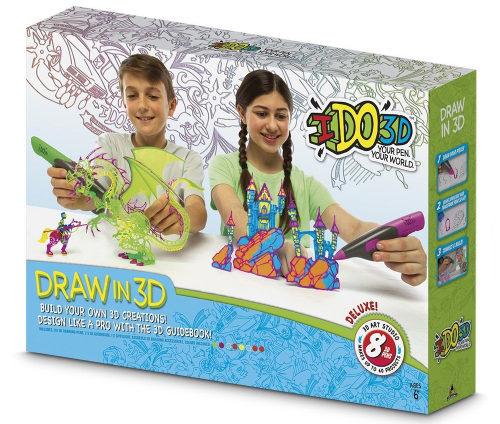 Pick up your pens and get drawing in 3D with the IDO3D Deluxe Design Studio. These amazing IDO3D pens allow your creativity to run wild as you draw masterpieces. Follow designs from the 3D guidebook or build your own unique creations for hours of creative play. Simply draw and then dry with the UV light provided.
Peppa Pig Princess Rose Peppa, £19.99, Sainsbury's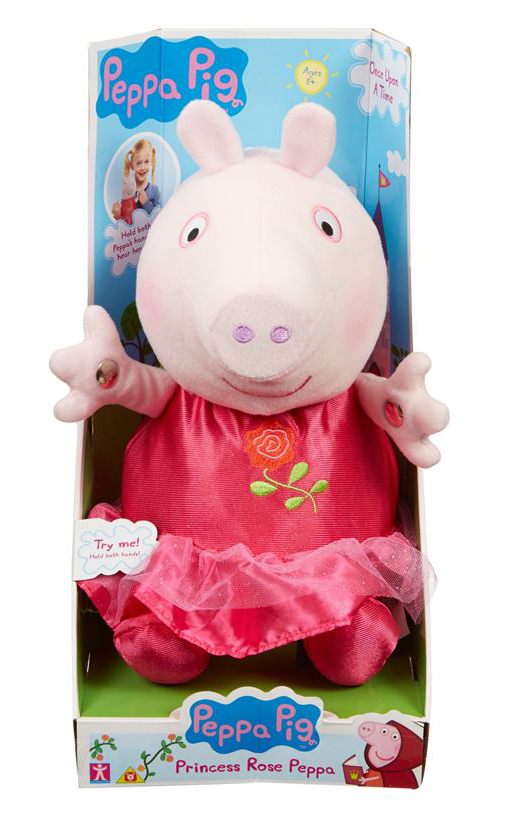 Peppa Pig fans will love this cuddly Peppa Pig Princess Rose Peppa Plush Toy. Play Ring-a-ring-a-roses with Peppa! Hold her hands and she will sing with you. Your friends can join in too! When you let go of each other's hands, Peppa stops singing.
Little Live Pets – Clever Keet, £59.99, Argos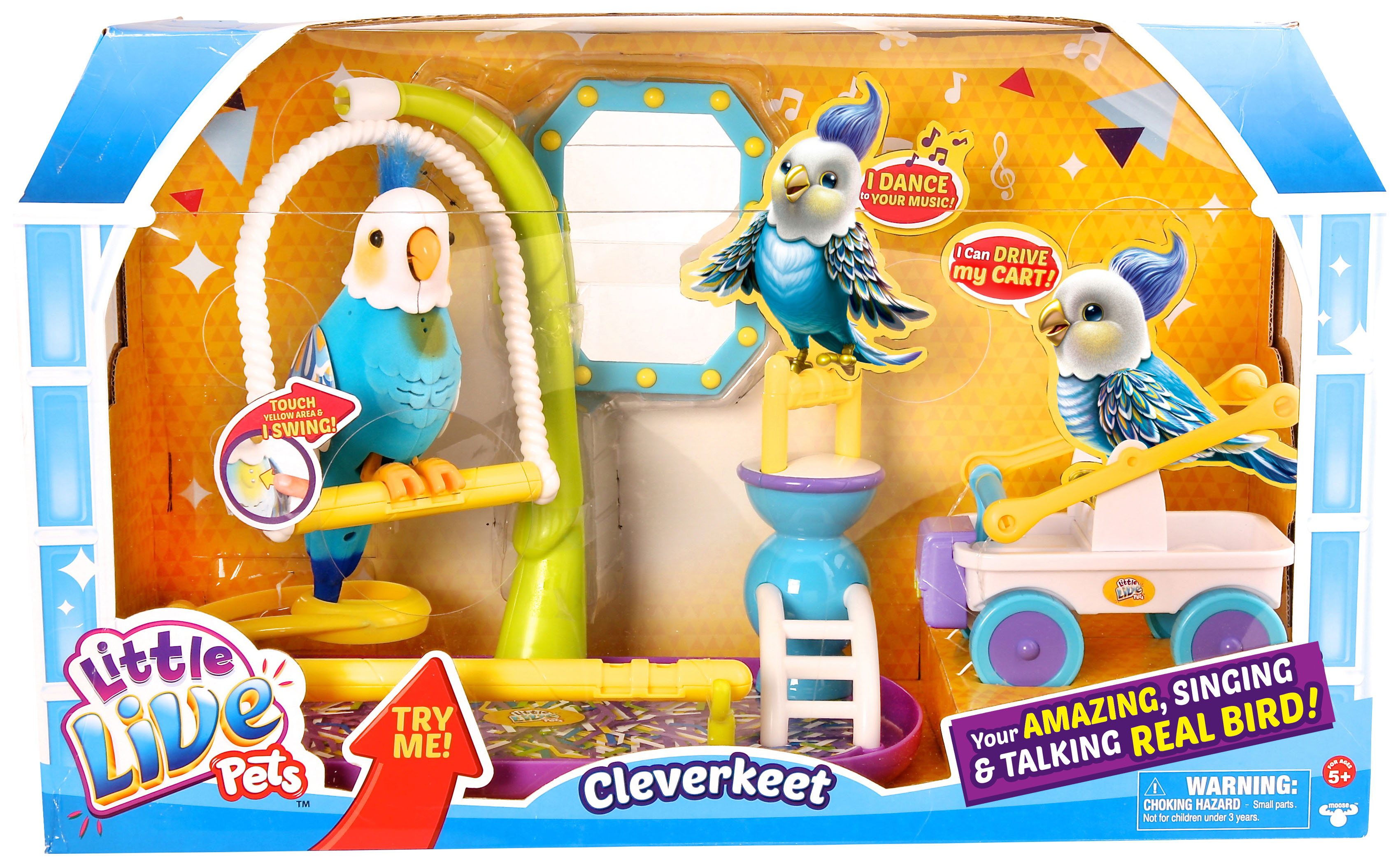 Your interactive, singing, talking pet! Give him a name, pet him and watch him come to life - he talks, sings, dances and swings. He even drives his very own cart! You can even ask him questions and he will respond. Play music and watch him dance to the beat!
Minions Tumbling Stuart, £50.97, ASDA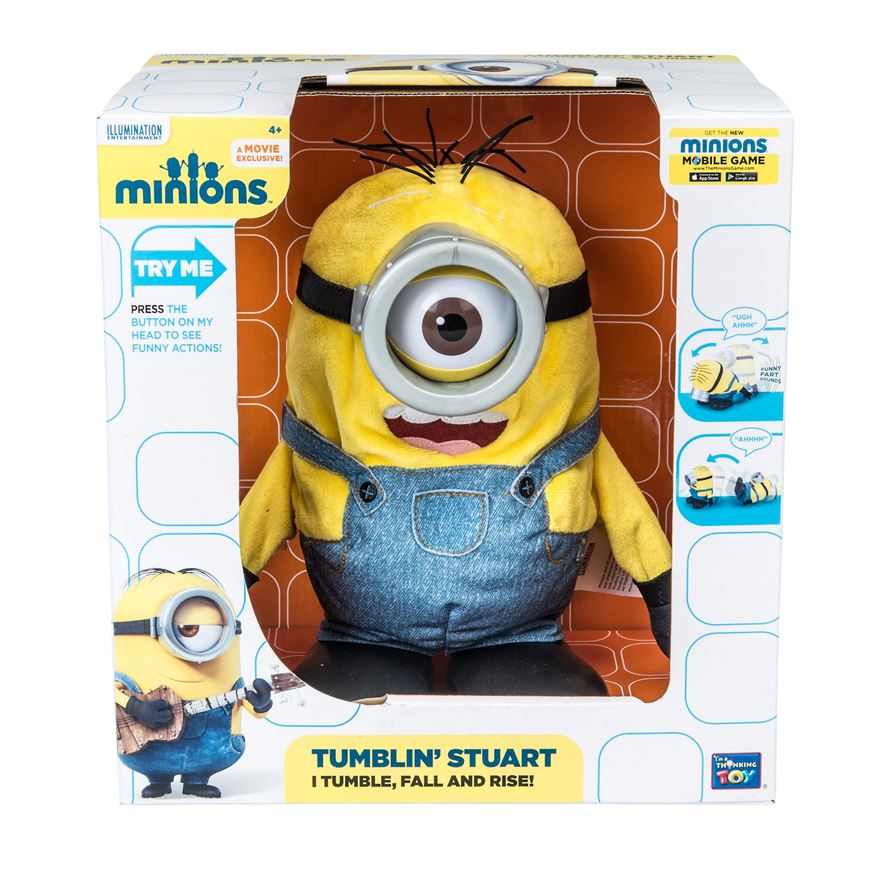 You'll have lots of fun and laughter with this Tumblin' Stuart Talking Plush. Watch as Minion Stuart tumbles and rises again. Minion Stuart's arms move as he tumbles. Press the button on top of his head to see Minion Stuart do funny actions. Minion Stuart really talks and responds to your voice in his original movie voice.
Vivid Real FX Slotless Racing, £75,

Amazon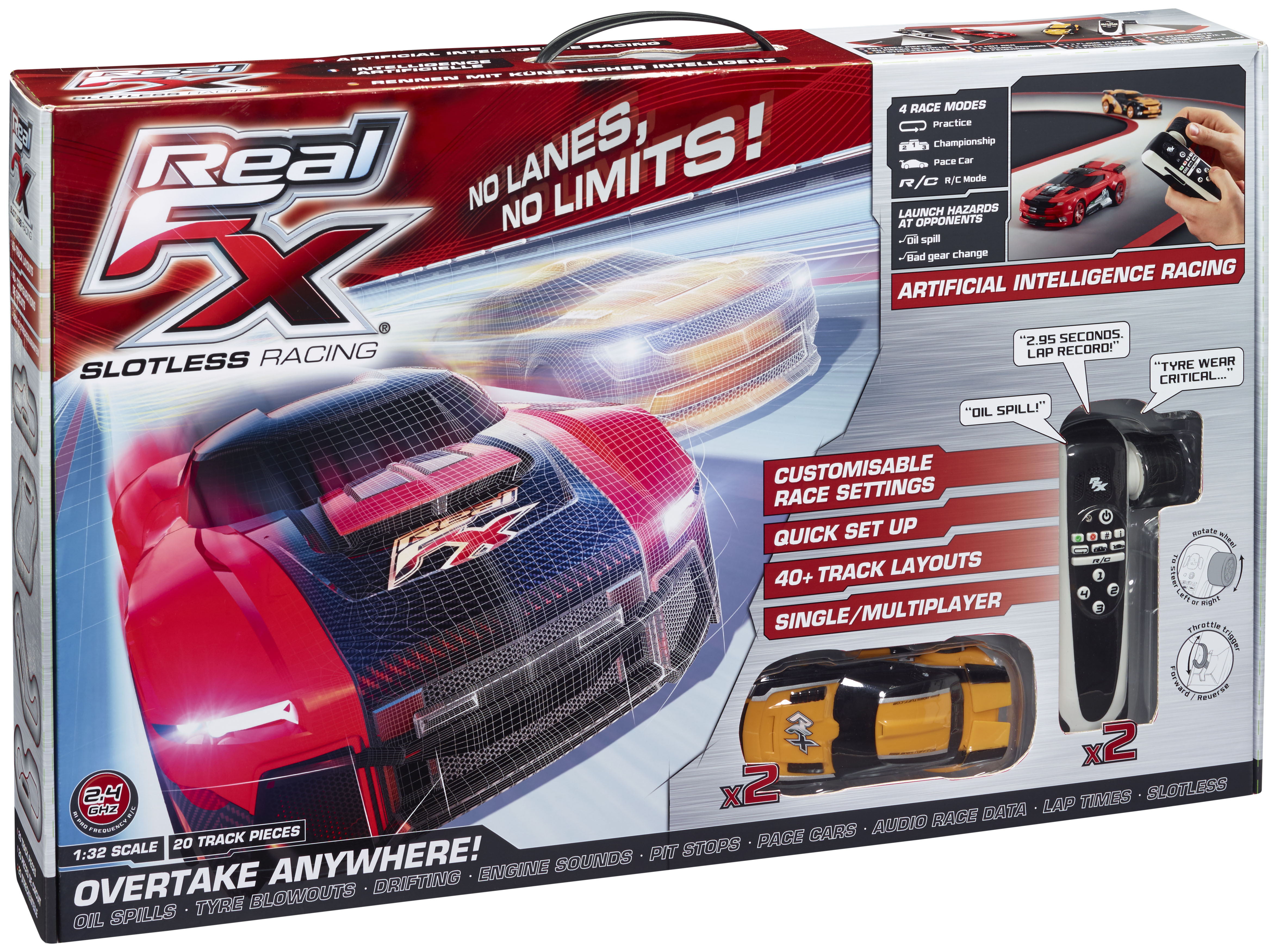 No lanes, so no limits! For thrills and spills in any space, Real FX combines Artificial Intelligence technology with a unique customisable track to create the ultimate real-life, video game style racing experience. Artificial Intelligence will assist you to stay on the track and drive like a pro, but you need to use your skill to be the fastest driver in the race.
Ho, ho, ho and all that...