THIS Is The Christmas Jumper You Should Be Wearing This Year!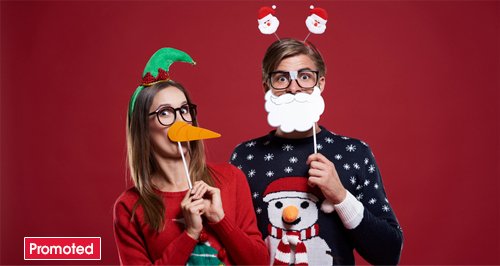 Take our festive quiz to see whether you should be understated or wrapped in fairy lights this party season...

Is there anything better for a Christmas addict than a garish, sparkling, three-dimensional festive jumper?
Some of us have wardrobes full of woollen works of art, while the rest of us come out in a cold sweat at the mere mention of a work Christmas jumper day.
Want to REALLY figure out which camp you belong in? Try our festive quiz below to find out...
This year Cadbury is spreading Christmas joy with a new Cadbury Cadvent door opening every day in December. Discover all the Cadvent moments at cadvent.co.uk.
Do you need to do some serious Christmas jumper shopping? Let us know below...