Don't Know What to Buy Your Kids For Christmas? Why Not Just Ask Them!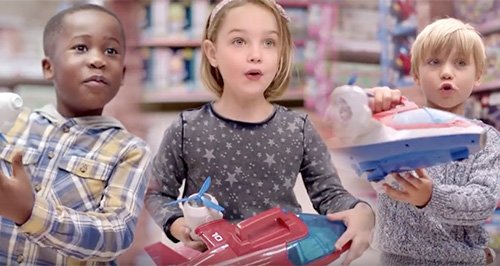 This shop is offering a one of a kind 'Toy Hotline' manned by kids ready to offer parents advice on what to buy their little ones this year.
Many parents will openly admit that the pre-Christmas build up often revolves around trying to track down the toys that are on their children's lists.
In fact research by Tesco has found that parents spend a whopping sixteen and a half days trying to find those perfect gifts for their kids.
They polled 2,000 British parents with children aged between 0-16 to really find out how easy mums and dad's find it to buy the ultimate gift for their youngsters.
As a result, they've come up with a cunning way to come to the rescue of exhausted parents during the festive period...
Introducing the 'toy hotline'!
For one day only on Saturday 5th November, parents will be able to call up the Tesco Toy Tester Hotline and as real kids for advice!
Parents can call 0207 553 7344 between 10am and 2pm for some top notch advice from the REAL experts on this sort of thing.
Meet some of the little experts below...
The research also revealed that 66% of parents admit they're not always sure what to buy for their kids, so hopefully this novel idea should put to rest any uncertainties for this years stocking fillers.
Another astonishing stat is that 33% of parents are forced to make at least one last minute trip to the shops, so thankfully if you get some top advice from the hotline then you're still left with plenty of time to buy them before the big day!
Kiss speeding to the local shops on Christmas Eve goodbye!