Elf on the Shelf ideas for 2019 – the best and most outrageous things to do with your elf
1 November 2019, 11:02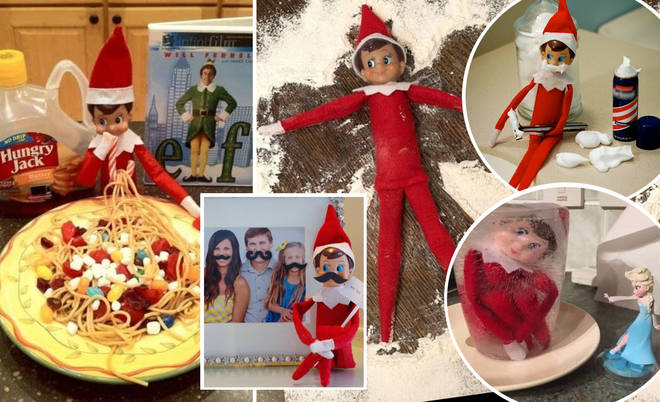 Sack races, snow angels, even an icy spell scene with Frozen's Elsa – these awesome puppet ideas will have the kids in stitches.
The Christmas countdown is on! But coming up with creative ways to display your Elf on the Shelf can be tricky, especially as the kids grow up.
Read more: The perfect Christmas 2019 gifts for the family member you don't know very well
To keep things exciting during the festive season, Heart has been on a treasure hunt for some truly hilarious inspiration that will have your children in stitches all throughout December.
We've been scouring the internet for the funniest ways to set up the cheeky puppet, crafting a list of favourites as we go.
Read more: The best Christmas bedding to get you in the festive mood
From Buddy the Elf's famous spaghetti scene to fights with Frozen's Elsa and a terror-stricken carrot, scroll down for the best Elf on the Shelf ideas of 2019.