Struggling For Elf On The Shelf Ideas Yet? We've Got You Covered...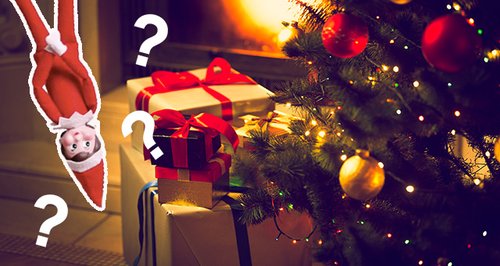 The Elf on the Shelf tradition is bigger than ever in the UK now, but one things for sure, it's a commitment!
The festive but of fun which started in the US involves an Elf who is sent by Santa to check that children are being good during December.
Parents set the elf up in different scenarios each morning for their children to find...but the golden rule is they can't touch the Elf or it will disappear!
Coming up with a scenario to put your elf in every morning can be tough, so here's some of our favourite simple to do Elf on the Shelf ideas to lend you a creative helping hand.
1. Sarah Michelle Gellar's board game party
2. This cheeky elf...
3. This Jurassic Park inspired scene...
4. A snow angel elf...
Happy 1st December! #HolidaysAreComing Lexi loved her #elfonashelf this morning pic.twitter.com/QaiKrVfTA1

— Lyndsey Bibby (@LyndseyBib) December 1, 2016
5. Some toilet paper mischief...
6. This elf up to no good...
Hopefully that's given you some food for thought and that on those days where you're suffering from creative elf block, you have somewhere to turn.
We salute all you mum and dad's who have committed to elf on the shelf this year, but remember after 24 days of persistence lies a glass of sherry and a mince pie at the other end...