Giovanna Fletcher reveals ADORABLE (and unusual) present she got Tom for Christmas this year
19 December 2018, 15:45 | Updated: 19 December 2018, 16:17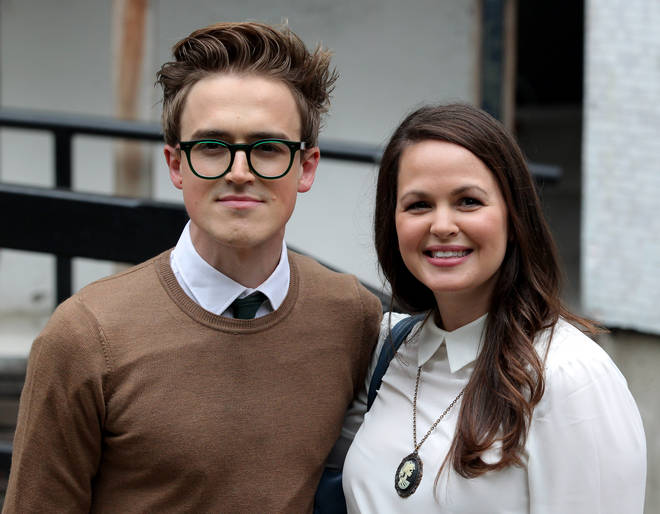 Tom and Giovanna Fletcher have a clear set of rules when it comes to Christmas present-buying
Depending on how unorganised you are, buying your other half a Christmas present can either be a highlight of an absolute rock-bottom low point of the year.
For those that fall in the latter category and know the feeling of spending hours scouring the aftershave aisle in Boots with a non-plussed look on your face, we have good news.
Because Giovanna Fletcher, who along with her husband Tom is pretty much the definition of #relationship goals, has a great tip on how to get your spouse a Christmas present that really matters (and will definitely be appreciated).
She recommends splurging on a date night, rather than object, to ensure that your gift won't end up unused and unwanted in the corner of the living room.
Read more: Giovanna Fletcher reveals her top Elf On The Shelf Tips
"This year we're buying each other a date with each other," she told Heart.
"Probably a trip to the theatre and then a restaurant. Something just nice. An evening as well so it doesn't feel like a massive thing with the kids cos they'll be asleep."
She recommends "not just buying stuff for the sake of buying stuff.
"We've been together a long time, we've been in our house for a long time, and I think any time you buy a present you're like 'where's it going to go?'
"So if someone needs something, or if it can be used, eaten, consumed, or a date…"
She also opened up about the rules she has when it comes to buying presents for kids, saying: "Not buying for the sake of it.
"They'll have a set couple of things that they really really want, and we'll maybe get them puzzles and things like that, but we dont look at the pile and go 'oh god it needs to be bigger, they need a massive pile.
"It's about being sensible."
NOW READ:
Fans realise something VERY weird about the Home Alone house... did you spot it?
Stressed delivery drivers 'using while you were out cards to avoid making Christmas drops'
EastEnders fans spot something very odd about Danny Dyer's big Walford return