Turkey Tips: How NOT To Cluck It Up On The Day!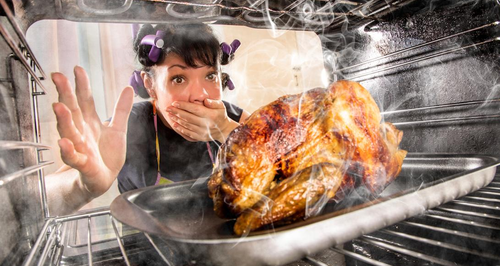 This is your one stop shot for all things turkey. From thawing to roasting - not to mention the gravy - we've got it all. You can thank us later...
It's all well and good kicking back to watch the DVD you just got from the missus but you know that in five hours time the extended family will be expecting a feast!
Us Brits only ever cook turkey once a year and by the time Christmas Day comes around again, we've forgotten how to cook the darn thing.
Take on the turkey, nail the gravy and cook the ultimate banquet!
Turkey Dos And Don'ts
Turkeys come in all different sizes and it's important to get the right weight, thawing time and roasting time. It sounds like a complicated business but we've teamed up with British Turkey to make it dead easy.

How To Make Delicious Homemade Gravy
Stop! Put the Bisto down. You've spent a lot of money on purchasing this piece of poultry, so lets make the most out of it.
Did you know that you can make gravy from scratch using the turkey giblets and juices? It's dead easy and tastes great.
Follow these simple steps to impress the in-laws this Christmas.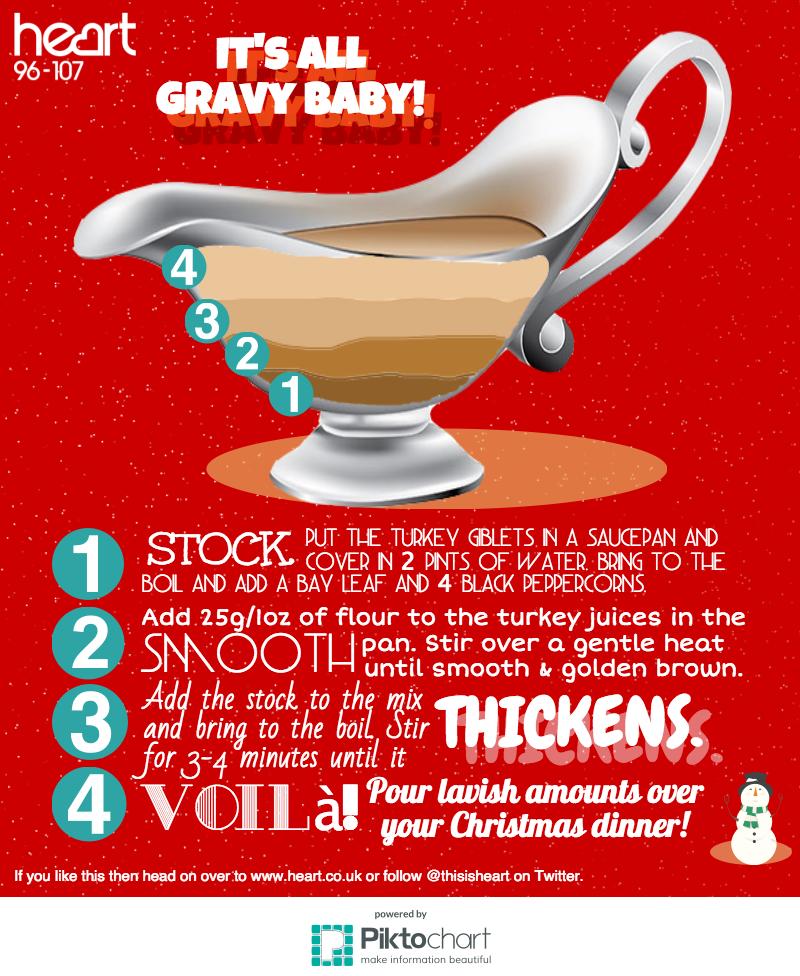 What To Do With The Leftovers
British Turkey have a great range of recipes for all of the food that no one could eat, including turkey salad, turkey curry and hoisin turkey pancakes! You can see them all on their website here.
Although if in doubt, stick the remaining meat between two slices of bread, slap on a bit of cranberry sauce and - BOOM! - you've got yourself a sarnie.
From the busy mothers who will be cooking for the five thousand, to the dad's who've taken over every surface in the kitchen, to the grandparents embracing the chaos of the grandkids - chefs, we salute you!
On this manic day of family and food, happy cooking!
Watch more: