How Kids See Christmas Vs How Adults See Christmas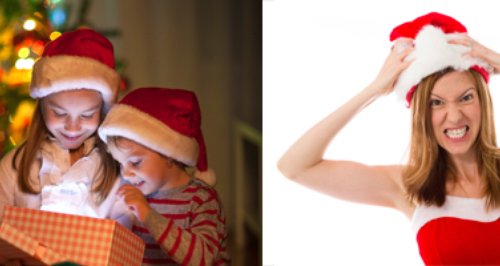 'Tis the season to be jolly… right? Well, yes but let's face facts - the festive seasons can get a little out of hand at times too! From excitable children ripping open their presents to little nippers stuffing their faces with turkey… this is how the holiday period differers for us and for them!
There's nothing cuter than seeing their little faces light up as they opening those presents:
Buuut how unfair is it that Santa gets ALL the credit!
Christmas dinner is DELICIOUS!
We just WISH it didn't take the WHOLE day!
Christmas = Chocolate. As much chocolate as you can fit in your mouth, right?
We on the other hand, have to pay the price with those strict January diets:
Isn't it just lovely when all the family are together again for Christmas?
Okay, it IS lovely… but there's also the feeding of the 5000 to deal with AND your competitively perfect sister-in-law AND Granny having a grump. AGAIN.
Still… at least we're not the only one who gets the short end of the stick… poor moggy.