How Generous ARE You? List Reveals Names Of Meanest Christmas Givers!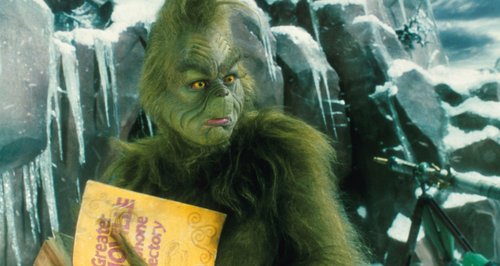 Are you generous christmas giver full of christmas spirit? Or simply The Grinch who stole Christmas? A new study claims to have revealed the names of the people most likely to pinch the pennies during the Yuletide season.
Yuletide may be the season of giving but according to research by Gettingpersonal.co.uk not everyone is quite so generous!
The e-commerce website has surveyed 250,000 names and calculated the amount of gifts they bought and it appears those named Adam and Patricia are the biggest scrooges as they have been found to spend the least.
On the other hand ladies, if you've snagged a partner named Paul or David you could find a very pricey gift under your tree this year, as they've been found to be the most generous.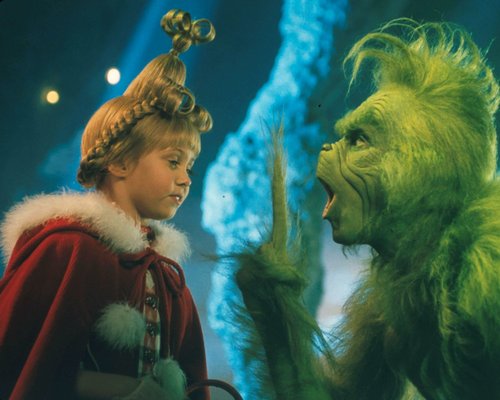 Picture: Jim Carey as The Grinch
Well, David Beckham and Paul McCartney are two of the most charitable celebs we know! Could this ring true?
Next on the list of most generous males is Mark, which is echoed by recent news around Facebook founder Mark Zuckerberg's donations to fight Ebola and provide education for poverty stricken nations. Hmm... Coincidence perhaps?
Big hearted ladies included Rebecca, Karen and Julie, whilst Adam, Lee and Ben placed at the bottom of the generosity list.
Least Generous Men
1. Adam
2. Lee
3. Ben
4. Steven
5. Martin
6. Ian
7. Matthew
8. Robert
9. Peter
10. Simon
Least Generous Women
1. Patricia
2. Diane
3. Gillian
4. Janet
5. Kerry
6. Heather
7. Anne
8. Hayley
9. Kim
10. Jackie
Most Generous Men
1. Paul
2. David
3. Mark
4. Andrew
5. Chris
6. John
7. Michael
8. James
9. Richard
10. Daniel
Most Generous Women
1. Rebecca
2. Karen
3. Julie
4. Sarah
5. Jane
6. Nicola
7. Amanda
8. Katie
10. Emma
Do you think this list bears similarities to people you know? Or is it simply a load of rubbish? Well, we're sure we'll all find out on December 25th!