This Major Railway Station Will Turn Into A Homeless Shelter For Christmas
13 December 2017, 12:04
National Rail have decided to put the station to good use on Christmas Day.
On Christmas Day, the country's rail network goes into shut down and the train timetables are totally empty leaving a lot of large terminals up and down the country without use for a day.
But National Rail have come up with a fantastic way to do some good this Christmas by turning Euston Station into a shelter for 200 homeless people.
The station will open its concourse for homeless Londoners offering them a place to sleep as well as providing them with a full Christmas dinner.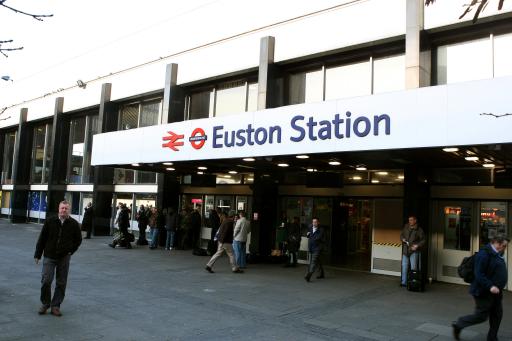 The station will be filled with festive decorations and tables fully ready to give some people in need a Christmas that they deserve.
The day will be run by a group of 30 kindhearted volunteers from Network Rail and charities Streets Kitchen and St Mungo's.
Steven Naybour from Network Rail who is head of the team running the event said:
"Using a station to give homeless people a Christmas dinner and some festive cheer is a great thing to do.
Thousands and thousands of my colleagues will already be working on Christmas Day to improve the railway for passengers. Working on Christmas Day is pretty much par for the course for many of us who work for Network Rail but this year, because I wasn't scheduled to work, myself and a handful of colleagues came up with this plan to feed some of London's homeless instead."
Now that's definitely the true meaning of Christmas!