Key Make-Up Products You Need To Be The Envy Of The Christmas Party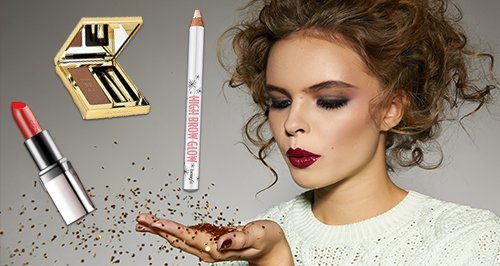 With so much to offer on the high street it's hard to know where to turn for festive make up glam! But we've done all that work for you and found these amazing products...
What better time could there be to refresh your make up bag than around Christmas when parties galore and a brand new year lie ahead!
Or why not give the gift of some 'on fleek' eyebrows? Here's what we're relying on for our Christmas party face this year...
Eyebrows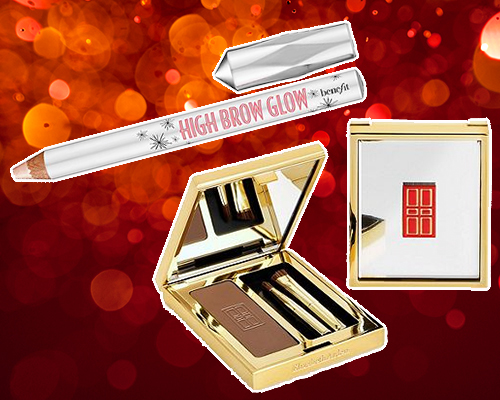 Top: Benefit High Brow £17.50 Bottom: Elizabeth Arden Colour Intrigue Brow Shaper £18.50
Both available at House of Fraser.
Become the source of office wide eyebrow envy on Christmas party day with this compact Elizabeth Arden brow kit. And for an easy day to night transition, add a touch of Benefit's high brow highlighter to give some subtle shimmer and make you feel glam.
Eyes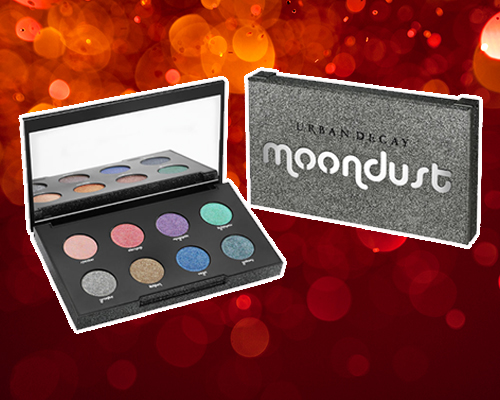 Urban Decay Moondust Eyeshadow Palette £35
Available in Urban Decay stores and Debenhams.
If there's one time of year where it's more than acceptable to wear glittery eyeshadow then it's Christmas! This palette from Urban Decay has a selection of 8 colours to blend for a glitzy smoky look or to wear as one statement colour.
And the colours all have one thing in common...they shimmer like mad!
Lashes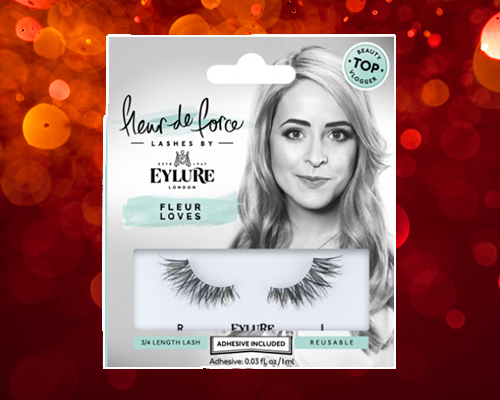 Eyelure 'Fleur Loves' Lashes £5.25
Available in Boots.
To make yourself feel that extra special this Christmas, ditch the mascara and go false! If you're not used to wearing false lashes, these Eyelure 'Fleur Loves' style ones designed by fashion blogger Fleur De Force have a more natural look than most.
Cheeks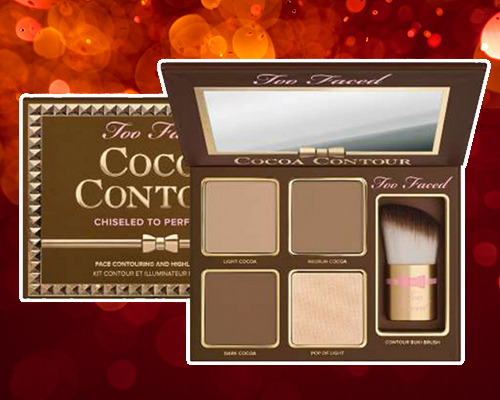 Too Faced Cocoa Contour Kit £32.00
Available in Debenhams
Too Faced are the queens of beautiful palettes and their Cocoa Contour palette is no exception!
With a variety of tones, highlighter and a handy miniature sculpting brush its great to pop in you hand bag and define those cheeks before you head out.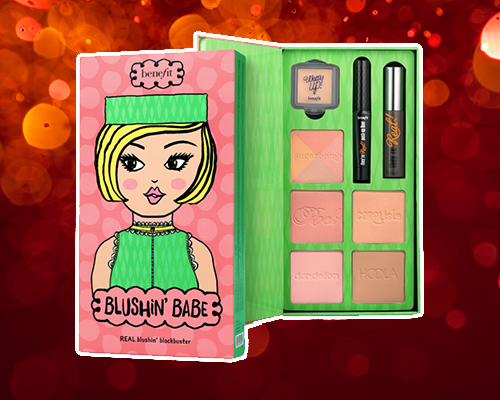 Blushin' Babe Blusher Palette £29.50
Don't forget those rosy cheeks! This 'Blushin' Babe' blusher set from Benefit will keep the colour on your face topped up.
It also features all their classic colours including dainty Dandelion and bronzing Hoola.
Lips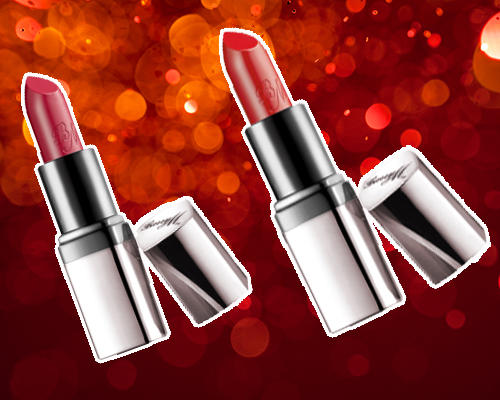 Satin Super Slick Lip Paint Both £4.99 Left: Wine Not Right: Red My Lips Both
Available in Boots and Superdrug.
Red is the perfect Christmas colour! So splash 'Red My Lips' on those smackers this year to make any make-up look a tad more festive.
But if red isn't your colour no matter the time of year, the deep 'Wine Not' will do just the trick too!
Now all you need to do is plan your outfit!