Mrs Claus Is The True Saviour Of Christmas In M&S's Festive Advert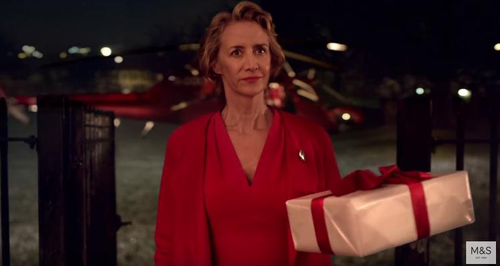 The jolliest season of them all has well and truly kicked off in style for Xmas 2016 and Marks and Spencer's have a new star of the show!
There's some stiff competition this year as the biggest high street brands battle it out for the crowning glory of 'Best Christmas Advert 2016'.
Sainsbury's supermarket have paired ip with Great Ormond Street Hospital for children and roped in none other than James Corden for their animated campaign.
Meanwhile past champion, retailer John Lewis have introduced us to the adorable Buster The Dog.
But it's Marks and Spencer's who we're backing all the way!
When little six-year-old (nearly 7!) Jake, accidentally winds up his big sister Anna time after time throughout the year, he knows it's going to take a really special gesture to get her back on side and cheer her up again.
Jake's solution? Writing to Mrs Claus of course!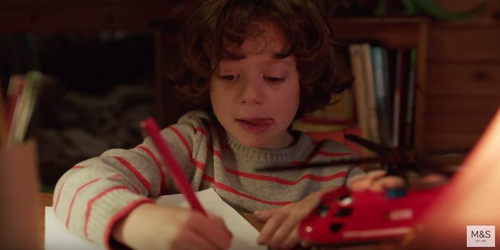 Also set for a quiet night in, whilst her husband flies around the world delivering presents on Christmas Eve, Mrs Claus can't ignore little Jake's pleas she receives his letter.
Jumping in her helicopter, she flies out of the North Pole to England to save the day!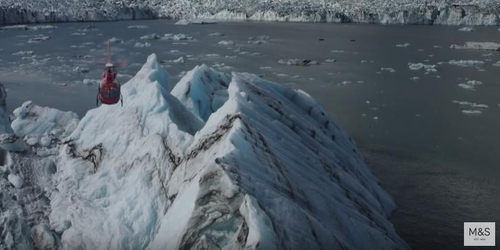 Looking seriously stylish (and more than a little like a total action hero babe!), Mrs Claus steps over the threshold in a sexy red skirt suit, bearing the gift Jake so desperately wants to to guarantee the perfect Crimbo.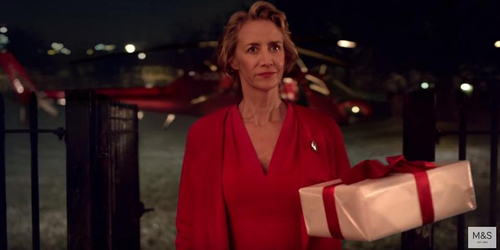 It hasn't taken long for Mrs Claus to garner plenty of fans on Twitter:
I want a Mrs Claus series. #XFactoradbreak ##lovemrsclaus #MarksAndSpencer

— Mr Hits (@darrenjl) November 12, 2016
#LoveMrsClaus Well done #MarksandSpencer truely wonderful Xmas Ad!

— Rena (@RenaKafizas) November 11, 2016
I just cried at the M&S Christmas advert what has become of me?! #lovemrsclaus #MarksAndSpencer

— Kristen Hobden (@Kristenhobnob) November 11, 2016
For those who were left disappointed by John Lewis' offering this year, the food shop is certain to put smiles back on faces as family unity and sibling affection is restored.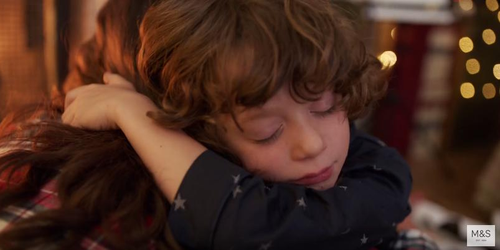 Watch the brilliant video here: