11 Mini Fist Pump Moments We Hope We'll Have This Christmas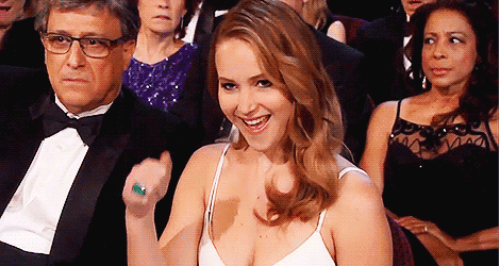 From finding the PERFECT present to having the best decorated house on the street… check out these congratulatory moments and give yourself a pat on the back.
1. When you're undoubtedly sporting the best jumper on Christmas Jumper Day.
2. When you hear there's going to be a full moon on Christmas day for the first time in 38 years!
Taking the Christmas tree lights down from the attic to find they're ALL miraculously working!
3. Likewise, that none of the Christmas decorations are broken…
4. Finding that PERFECT outfit for the office Christmas party.
5. The look on a family member's face when they open that IDEAL present from you…
6. Wrapping that very last present…
7. Decorating your pet… which they FULLY appreciate by the way.
8. Beating the whole family at charades.
9. Having hands down the best decorated house on the street...
10. Opening the booze cupboard on Christmas Eve to find an unopened bottle of vino for a cheeky glass of something mulled...
Here's to all your mini fist pumps moments over the festive period!