People Are Furious At Mum Who Charges Family £30 Each For Christmas Dinner
30 November 2017, 15:54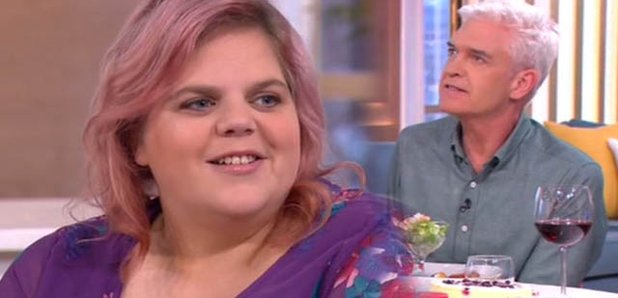 Gemma Andrews explained her reasons for it to Holly and Phil on This Morning.
Without a shadow of a doubt, Christmas is the most expensive time of year, particularly when it comes to cooking dinner for the family.
And if you're a member of a particularly large family, as lovely as that is it can really rack up the food bill so one mum Gemma Andrews came up with a controversial solution.
She charges each adult family member £30 to come and have Christmas dinner and she explained the reasoning to Holly Willoughby and Phillip Schofield on the This Morning sofa.
She said: "The very first year I opened my house to everybody on Christmas Eve I got let down by five people and I had so much excess food" to which Holly agreed that that was unfair of her family to leave her out of pocket that way.
And then she explained the following year she tried the 'bring a dish' approach but she said that backfired as "Come Christmas Eve, people said 'Oh I forgot to get it' and I'm running around trying to find a bag of prawns. It's more stressful."
That does seem frustrating, but surely £30 per family member is a BIT steep, particularly when some are elderly relatives that wouldn't have anywhere else to go if they didn't stump up the money.
She even admitted "My grandparents-in-law come every year without fail - and if they didn't come they'd be sat at home on their own."
Gemma's method of hosting on Christmas day didn't go down too well with some viewers watching at home who gave their colourful opinions on the matter...
Most families, I would imagine, rotate the Christmas dinner duties but if one person hosts every year, it would only be polite for the guests to contribute in some way. Not sure charging them is a very delicate way around the problem, however.

— Carmen S-B (@bezerc) November 29, 2017
I host Christmas dinner and always have and don't charge my family that's just something I've always done. My daughter is making a dessert this year so that's a help.

— jaynee64 (@janehobday1) November 29, 2017
Personally if I invited people for Christmas dinner I'd never dream of asking them for money. If you can't afford to feed them don't invite them.

— Stacey M (@smh30091985) November 29, 2017
But none of the money Gemma receives from her family members towards the occasion goes to anything but food, drink and presents of which she said is "because Santa has to drop something off for everybody".
If Gemma has reached this arrangement with her family and they are all happy to pay then who are we to judge but it is definitely a divisive topic, let us know what you think in the poll below!