Parents have been urged to stop buying Christmas presents for teachers
21 November 2018, 11:29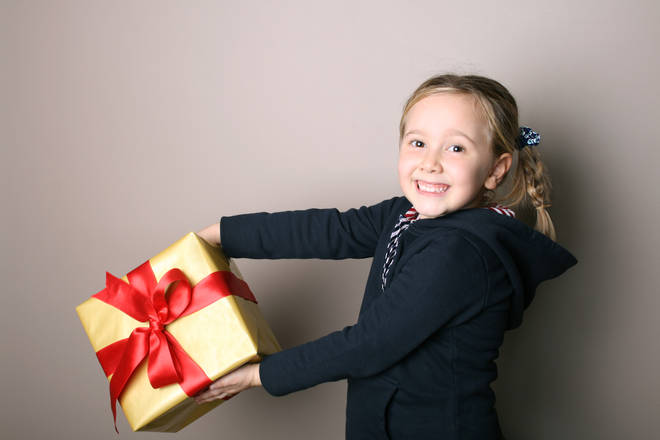 Buying Christmas gifts for teachers has been branded 'unfair' and 'extravagant' for families struggling financially.
Parents have been advised to stop buying Christmas presents for their children's teachers after it has been labelled as 'unfair' on 'struggling' families.
Whilst it has become the norm to see shops full of 'best teacher' gifts, the Scottish Parent Teacher Council believes that it is a gesture that parents should not feel obliged to act on, and suggest a 'heartfelt thank you' is more than enough.
Executive director Eileen Prior explained: "We understand families are really keen to show their appreciation and gratitude to their child's teachers at Christmas, but this year we are urging parents to think carefully about what they are planning and we are calling on parent councils and parent-teacher associations to support parents in this.
READ MORE: Is it ever okay to give an unwanted Christmas present as a birthday gift?
"Our recent parent survey on families struggling with financial hardship made it crystal clear that asking parents to contribute to Christmas gifts may inadvertently create real difficulties and pressures."
The council learned that many parents often feel obliged give up to £10 towards a class gift, and if they don't their youngster's name will be left out of the card.
Another survey from 2017 also discovered that 1 in 10 parents will fork out at least £25 for an end-of-year thank you present for a teacher.
A union spokeswoman from EIS also condemned the action, and said: "Schools have been working hard to cut the cost of the school day and to ensure that all children can be involved in all aspects of school life without having to pay.
"Christmas gifts for teachers are simply unaffordable for many families and are unnecessary anyway. School communities will want to keep down the cost of the school day at Christmas time, too, so that all children can take full part in the festivities on an equal footing."