Magical Moment Santa Stuns Onlookers By Signing To Little Girl
If this doesn't melt your heart then we don't know what will.
Some children can only ever dream of getting the chance to meet Father Christmas, so when this little girl visited his grotto she was understandably a tad shy.
The little girl just couldn't sit still when Santa was trying to talk to her, but it wasn't until her mum can be heard telling him that "She can't talk very well" that he understood why.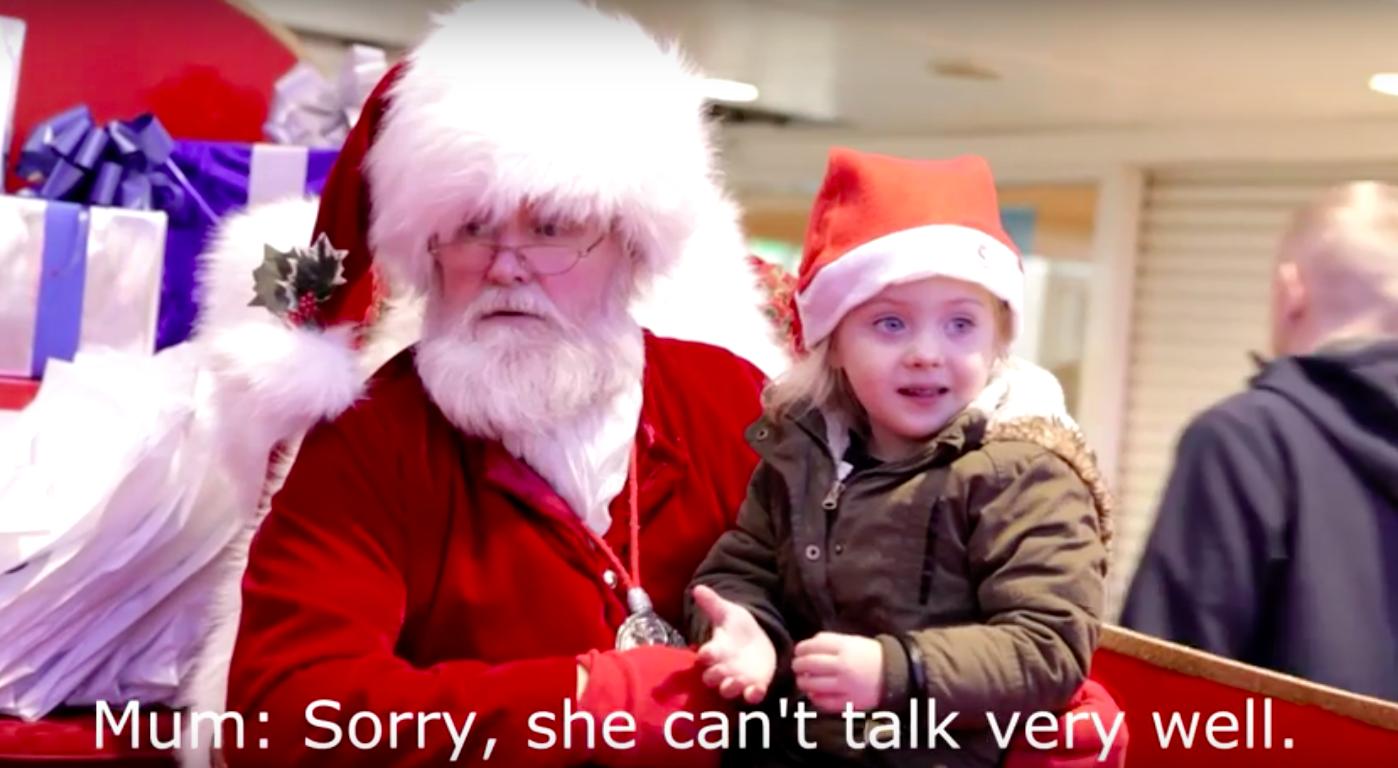 Some Santas are better than others... Picture | YouTube
However, a child with hearing difficulties did not stop this particular Santa from asking what the little girl would like for Christmas.
The pair then begin to have a magical private conversation about Christmas.
Watch the video. It is guaranteed to give you goosebumps.