Has McVitie's Trumped John Lewis In The Cute Christmas Advert Battle?
McVitie's Victoria Christmas Choir TV Ad
01:01
McVitie's bring their super sweet offering to the table, whilst Sainsbury's may have trumped John Lewis by going head to head for the title of the ultimate Christmas advert of 2014, with their mini movie set in the First World War.
1. McVitie's Victoria Christmas Choir
It's hard not to lap up this video filled to the brim with Christmas cuteness.
Focusing on that familiar scene of a family slumped in front of the box at Crimbo, the campaign uses the idea of of baby animals as chocolate biscuits.
From cuddly kittens to precious piglets to even a happy hedgehog, this ad is sure to get you cooing.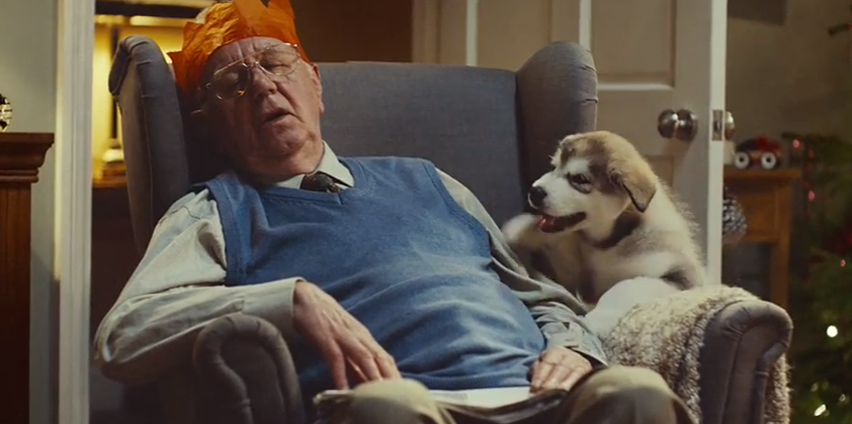 2. Sainsbury's
The high street supermarket has served up a heart wrenching mini movie set on the blood drenched battle fields of the First World War in 1914, as two former enemies put their differences behind them and come together to celebrate this festive day.

Inspired by the tradition of British and German soldiers laying down their arms and meeting on neutral terms, we see the men share treats and even join one another in a competitive game of footie.

Set to a soundtrack of the classic carol 'Silent Night', the chain has partnered with the Royal British Legion in this stunning production and we think it's a fitting tribute to our fallen heroes just two days after Remembrance Day and the 100th anniversary of The Great War.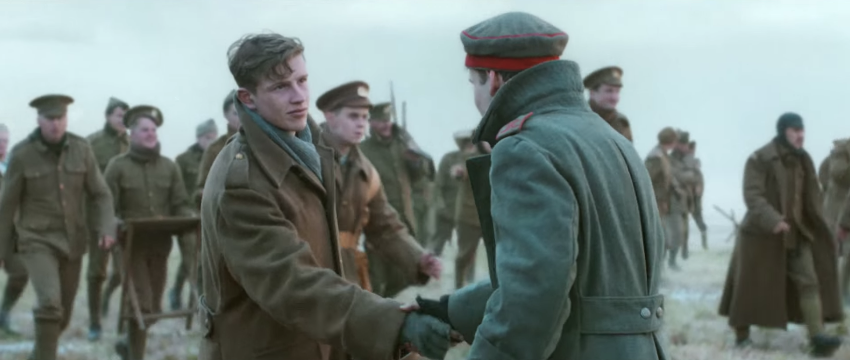 3. John Lewis
We wait for it in anticipation for months and the annual 2014's goose-bump inducing offering will not disappoint! The heart-rending offering has been released and it's picture perfect in every way.
Set to a gorgeous soundtrack of the hit artist Tom Odell covering The Beatles' 'Real Love', this year's video follows the unbreakable friendship of a young boy and his penguin Monty.
The sentimental video follows the pair on a year's worth of adventures and good times together through football matches and snowy days.
However, being a penguin, Monty understandably misses his own kind and pines for a love to share his life with.
Watch as the adorable little boy searches for a way to cheer his best pal up.
This time around the brand have taken the story even further and added an option at the end of the story to explore Sam and Monty's world.
You can even get your very own photo taken with Monty in his Antarctic den in stores. What more could we ask for as the start to Christmas!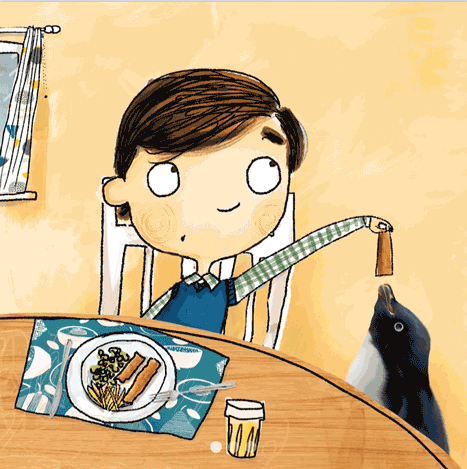 4. Marks & Spencer's
Featuring the two sassiest fairies around, get ready to meet Magic and Sparkle.
From the perfect work party outfit, to making it snow, to finding you someone to kiss under the mistletoe this year, these two gorgeous mischief makers won't be content until they add a little romance to all our Christmases.
We'll definitely take the fella at the end please!
5. Harrods
They've called it 'A Christmas Tail', in honour of the little white toy mice that save the day!
These tiny friends are the true heroes of Harrod's festive advert in 2014, as they manage to get the window display of this classic store up and running again, just in time for Christmas.
6. The Post Office
Join The Post Office as they get Christmas all wrapped this year. Look our for an appearance from 'Downton Abby's' Carson the Butler, whilst singer Pixie Lott joins in some "elfies" before sending off her Xmas parcels. After all, as we're reminded - Christmas should be festive, not stresstive!
7. Topshop
Meanwhile Cara Delevingne has been tearing things up in Topshop's sparkling 2014 campaign.
The model of the moment opens with a brief message apologising for her "lame" waving and then proceeds to party on down to the rocking soundtrack of 'Just What I Needed' by The Cars.
From covering herself in fairy lights, to juggling with ball balls, to pulling her trademark daft faces, the gorgeous blonde is certainly having tons of fun in the festive new promo video!
Now all we need is that gold lame dress she's wearing...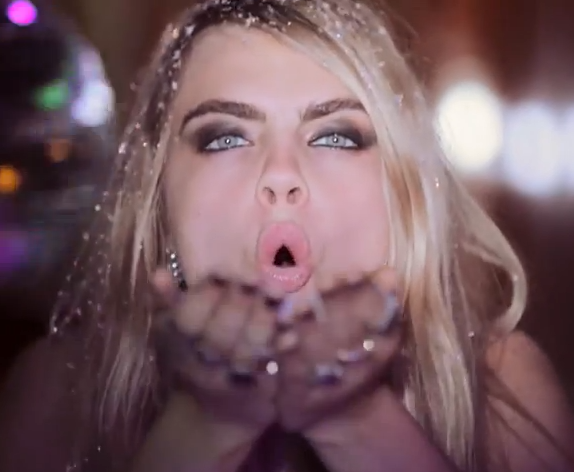 8. Debenhams
This wonderful video has a real Narnia feel about it.
The story follows children as they excitedly explore a deserted store and hunt for presents whilst causing mayhem to the festive displays.
The little ones have a ball dressing up in adults clothes mum's makeup and will definitely leave you feeling all fuzzy inside.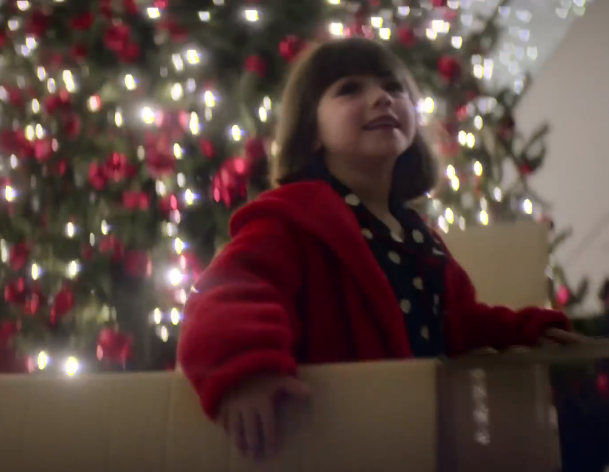 9. Boots
A close contender and one of our absolute favourites this year, has to be this magical tear-jerker.

This one goes out to all the hard working mums out there, as we follow one family's festive journey to give the best surprise ever.

The video will be premièred on TV during Downton Abbey on 9 Sunday, and if you don't cry we'll eat our hats!