These Films Will Make You Feel Festive Without Even Mentioning Christmas!
29 November 2017, 14:45 | Updated: 6 December 2017, 17:05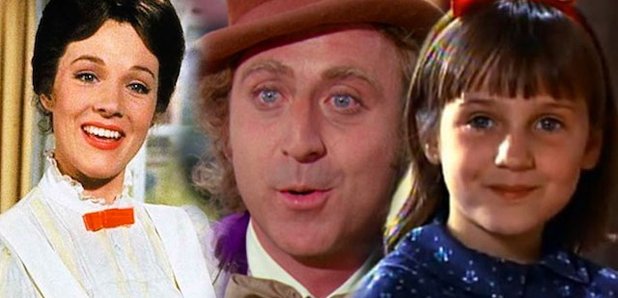 These films aren't technically Christmassy but they give us the warm fuzzies anyway...
We all have those films that we associate with Christmas even if they don't have a mention of Santa Claus, elves or even a bit of snow in sight.
Whether it's a flick you grew up watching as a child or just a movie that happens to be on every single December there's always one non-Yuletide classic that gets us in the Christmas spirit.
There will be enough Christmas classics on TV to go around this year so here are our suggestions of the best films outside of the usual fare to get you feeling ready to cosy up by the fire with a glass of eggnog.
1. Toy Story
A Disney classic, this is the perfect choice for a film that every generation of the family can join in and watch after Christmas dinner has exhausted everyone.
2. Mary Poppins
There's just something about a musical that makes you feel Christmassy!
3. Shrek
Shrek is always on the TV at Christmas so it's easy to associate it with the holiday...I'm A Believer is basically a honorary Christmas song!
4. Willy Wonka and the Chocolate Factory
We loved the Johnny Depp version but nothing beats a classic! Watching the Gene Wilder adaptation of the Roald Dahl novel with a box of Quality Street is the ultimate festive dream.
5. The Wizard Of Oz
Everyone has grown up watching this Judy Garland classic and it always goes down well on a lazy Sunday afternoon in the lead up to Christmas.
6. Harry Potter
We can't get specific here because let's face it, ANY of the Harry Potter films give us all the festive feels. What's a better sight than the Great Hall at Christmas time?
7. Matilda
Another Roald Dahl film adaptation that makes us all warm and fuzzy! This is a staple on TVs across the country at this time of year and excitingly, it's now on Netflix too!
8. Chitty Chitty Bang Bang
Another musical to get you in the festive spirit! Even if the child catcher is super creepy, memorable songs like 'Toot Sweet' and 'Me Ol' Bamboo' will get the whole family singing at Christmas time.
9. Mrs Doubtfire
Another classic that just ALWAYS seems to be on the festive film schedule...but we wouldn't want it any other way!
This film gets better and better with every watch and is a shoo-in hit with both the older and younger members of the family when things start to get restless on Christmas Day afternoon.
10. Wallace & Gromit
Last on our list is a British classic, but we couldn't choose just one Wallace and Gromit film.
These always come on TV during December. Whether it's newer flicks from the plasticine pair like Curse Of The Were Rabbit (2005) or more vintage offerings like A Grand Day Out (1989) and The Wrong Trousers (1993), Wallace & Gromit go hand in hand with Santa as Christmas staples.
Enjoy!