Top TV Specials To Tuck Into This Christmas And New Year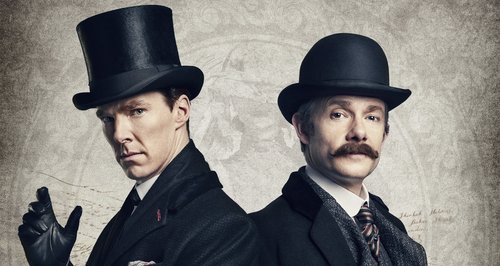 If you can't wait all the Christmas specials on your TV, watch ITV's annual charity appeal Text Santa 2015 video here, as Downton Abbey's Carson becomes Father Christmas and Michelle Keegan makes an appearance...
If you can't wait until the end of the week for all the Christmas specials on your TV, watch ITV's annual charity appeal Text Santa 2015 video below.
This year a host of stars are doing "their bit in a Christmas Knit' in support of Text Santa Christmas Jumper Day – in Downton Abbey, butler Carson fulfills his dream to become the Abbey's Santa Claus fighting off competition from Sir Bruce Forsyth, Gordon Ramsay, Gok Wan, Brenda Blethyn as Vera, Jim Broadbent, Michelle Keegan and Warwick Davis...
Did Carson get cast as Father Christmas?
Find out by watching last night's Text Santa sketch below – and if you're impressed (or even if you're not), get on the phone and donate. To give £5 text SANTA5 to 70760; to give £10 text SANTA10 to 70760 or to donate by phone call 0300 123 6060...
From the grand finale of Downton Abbey to a throwback episode of Sherlock, this Christmas looks like it's going to be a corker.
In fact, we might go as far as to say forget about the turkey, and stick to the telly!
Here's some of our top picks to look out for this Christmas and New Year. Some of the timings are yet to be decided but as soon as we know, we'll let you know, so make sure that you bookmark this page!
Downton Abbey
Will Lady Edith ever get married? Picture | ITV
Aside from the turkey, this is going to be the centrepiece for many families' Christmases as it will be the last episode of Downton Abbey FOREVER! The final episode in series 6 saw Lady Mary walk down the aisle for a second time while Lady Edith was left contemplating her future.
We're glad there's just one more episode to answer our questions; will Lady Edith get married? Surely Baxter and Molesly will get together? And what about poor old Barrow?
All of our favourite characters will return to the Downton for one last time, including Lady Rose (Lily James) and her husband Atticus Aldridge (Matt Barber). Patricia Hodge (who plays Miranda's mum) will be joining the cast as Bertie Pelham's mother.
ITV, 8.45pm, Christmas Day.
Sherlock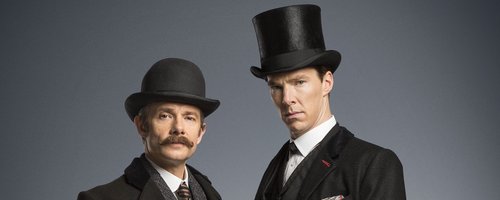 Doctor Watson and Sherlock Holmes go back to 1895. Picture | BBC
It's not exactly in keeping with the series so far but this Christmas will see Benedict Cumberbatch and Martin Freeman transported back to 1895 as Sherlock Holmes and Dr Watson. We're talking horse and carriage, top hats and frock-coats.
In the Abominable Bride, Thomas Ricoletti is a little surprised to see his wife dressed in her old wedding gown. Why? Because, just a few hours before, she took her own life...
Holmes and Watson are back.
BBC 1, 9pm, 1st January 2016
Doctor Who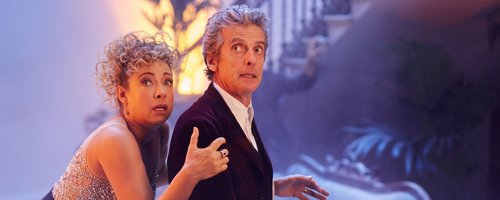 The Doctor is joined by River Song in a Christmas adventure. Picture | BBC
With Clara Oswald dead, the Doctor is now companionless. Hiding amongst a remote group of humans, the Doctor is avoiding all things Christmas. But when a spaceship crashes, the Doctor (Peter Capaldi) teams up with River Song (Alex Kingston) to defeat King Hydroflax (Greg Davies).
And what's worse, his giant robot bodygurad Nardole (Matt Lucas) is out of control and coming for them. Some would say that this episode is going to be out of this world...
BBC 1, 5.15pm, Christmas Day
Peter and Wendy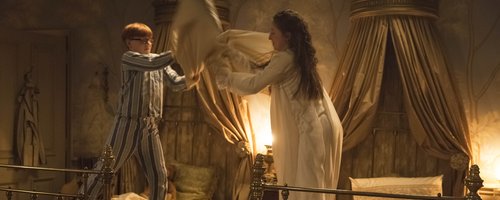 Hazel Doupe plays Lucy Rose and Wendy. Picture | ITV
This two-hour take on J M Barrie's classic novel promises to be nothing short of magical. The story begins in Great Ormond Street Hospital where Lucy Rose (Hazel Doupe), 12, is receiving treatment. The day before her operation, she reads Peter Pan and falls asleep. The rest writes itself.
Paloma Faith gets in on the magic as she plays Tinkerbell, while newcomer Zac Sutcliffe takes on the role of Peter Pan.
ITV, 8pm, Boxing Day
Call The Midwife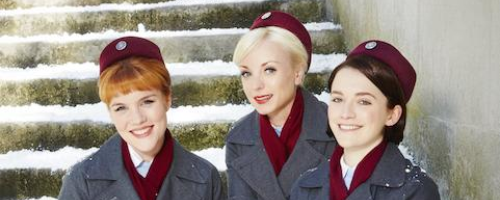 Poplar is busy this Christmas! Picture | BBC
It's Christmas in Poplar in 1960 and someone's organised a bus trip to Regent Street to see the lights and what's more, a BBC crew is coming to film the carol concert!
Of course things can't go that smoothly at Nonnatus House! Sister Monica Jone goes missing - again - and no one knows if she'll be found in time for Turkey!
BBC 1, 8:30pm, Christmas Day
We're Doomed! The Making of Dad's Army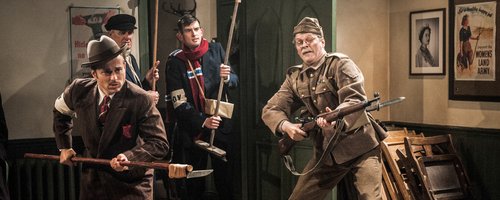 The hilarious story of how Dad's Army came into being. Picture | BBC
This tells the hilarious story of how Jimmy Perry (Paul Ritter) and David Croft (Richard Dormer) persuaded the sceptical BBC to get the classic sitcom Dad's Army to the air.
This touching story begins when Jimmy first came up with the idea in 1967 and runs up until the airing of the first episode. It tells the tale of how the duo overcame negative focus groups, casting woes and personal clashes.
BBC 2, 9pm, 22nd December 2015
Billionaire Boy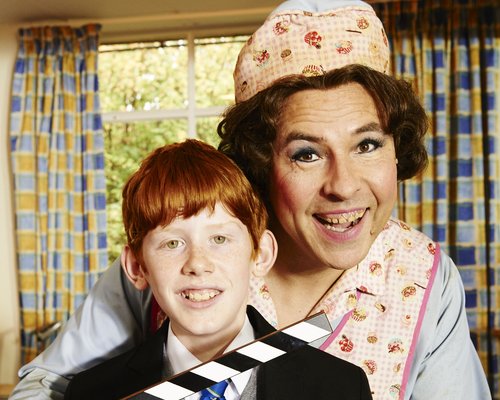 Elliot Sprakes and David Walliams in Billionaire Boy. Picture | BBC
David Walliams has dominated our Christmas TV screens over the past few years, what with Mr Stink, Gangsta Granny and The Boy in a Dress, and this year is no different. The comedians latest book is about to hit our screens too.
The story follows Joe, 12, who has everything that money can buy. His dad makes a billion by inventing a new toilet roll, so he wants for nothing, except maybe a friend.
The cast includes David himself as a dinner lady, Catherine Tate, John Thomson, James Fleet and newcomer Eliiot Sprakes.
BBC 1, 7pm, New Year's Day
Stick Man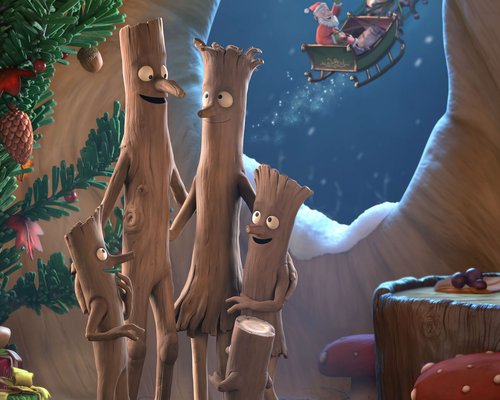 The Stick Man is trying to get back to the family tree. Picture | BBC
We all know the story of the Gruffalo but what about Julia Donaldson's Stickman? Using the voices of Martin Freeman, Hugh Bonneville and Jennifer Saunders, and illustrations by Axel Scheffler, Room on the Broom have worked their magic to bring the story to life.
Follow the story of the Stick Man who tries to get back to the family tree.
BBC 1, 4.45pm, Christmas Day
Fungus the Bogeyman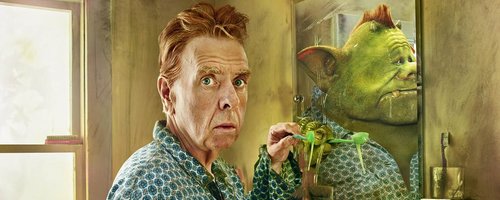 A truly disgusting tale starring Timothy Spall. Picture | Sky 1
You may know Raymond Briggs better for the Snowman, but he does in fact have another story, Fungus and the Bogeyman, which is coming to our screens in a three-part series this Christmas.
Starring Timothy Spall, Victoria Wood and Keeley Hawes, this is a tale of sli3my monsters, dangerous humans and of course bogey!
Sky 1, TBC
Snow Chick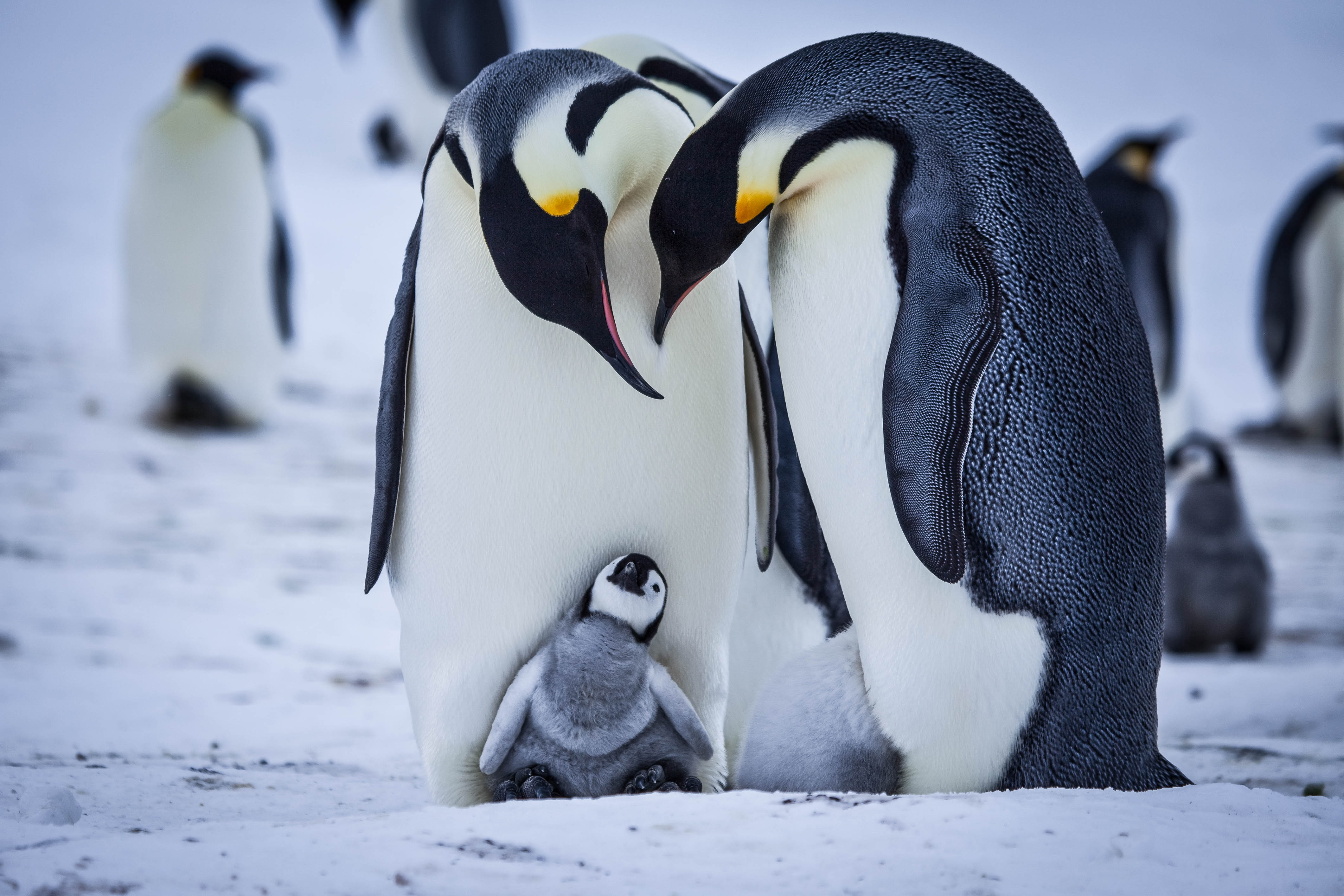 You'll be wanting to take this chick home! Picture | BBC
This is a film about Emperor penguins narrated by Kate Winslet. If that doesn't convince you, maybe this will.
These penguins are the only type of animals that breed in the Antarctic winter and this film focusses on the first steps of a chick's life on ice.
At first he is elbowed out of the baby gang and then he wanders off too far and has to hide from chick-snatching penguins and scavenging hunters before being tossed into the freezing ocean!
BBC 1, 8.30pm, 23rd December 2015
Christmas Carols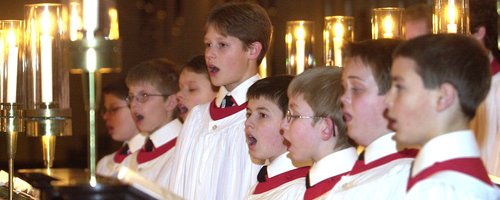 Get into the Christmas spirit with carols. Picture | BBC
One we tune in and hear those choirboys of Kings hit those high notes, we know Crimbo has really begun. No doubt as beautiful as ever, and the perfect soundtrack to putting those finishing touches to the Christmas tree.
BBC 2, 5.15pm, Christmas Eve
The Sound of Music Live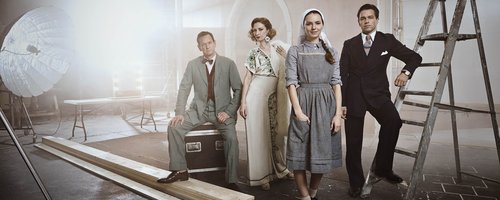 This is one we cannot wait for! Picture | ITV
Kara Tointon and Julian Ovenden lead an all-star cast in this spectacular performance of the classic 'Sound of Music'. Mel Giedroyc, Alexander Armstrong also star in this all-singing, all-dancing romp around the mountains of Austria.
ITV, 7.30pm, 20th December 2015
War and Peace
Lily James is taking over our screens this season. Picture | BBC
Okay, we confess, you will have to wait until the new year for this six-part remake of Tolstoy's epic, but we couldn't help adding it in. Downton Abbey and Cinderella actress Lily James takes a lead role.
BBC 1, January 2016
The Snowman and The Snow Dog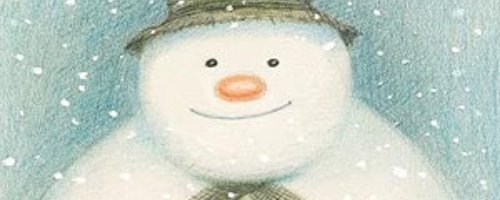 This classic piece of TV first broadcast in 2012. Picture | Channel 4
Nothing says it's Christmas like hunkering down to the classic animated film 'The Snowman'. Sing along to the classic 'We're Walking In The Air' and remember what this time of year is all about - friendship and love.
Channel 4, Christmas Eve
Panda Babies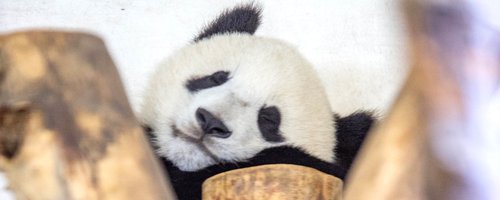 Can you handle to cute? Picture | ITV
The levels of cuteness are almost too much to handle when vet Steve Leonard travels to China, where he gains access to three remarkable panda reserves. Captive panda breeding programmes are notoriously unsuccessful, but he is privileged to witness the special moment when a cub is born.
ITV, 8.30pm, New Year's Eve
Our Cilla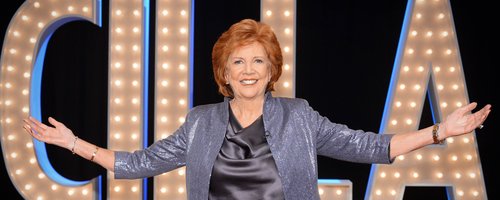 A tribute to Cilla Black. Picture | ITV
Celebrity friends and family fondly remember the nations former sweetheart in this emotional tribute programme. The TV presenter sadly passed earlier this year age 72.
ITV, 10.45pm, Christmas Day
And Then There Were None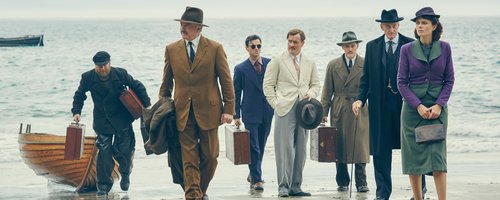 Agatha Christie is back... Picture | BBC 1
The retelling of this Agatha Christie classic, in which several guests are invited to a mystery island and then spookily begin disappearing one by one...
BBC 1, 9pm, Boxing Day