7 Evil Villains Who Tried To Ruin Christmas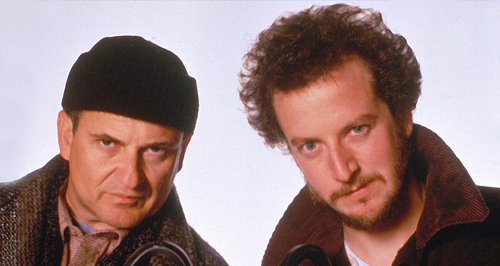 If it was up to these horrible characters, Christmas wouldn't be on the cards this year!
It's that time of year again when it's okay to snuggle down in front of the fire with the family to watch your favourite Christmas film.
What's not to love about them? There's snow, santa, presents and the good guys always come out on top.
But we can't forget they're also full of nasty villains who try to ruin Christmas. If it was up to these horrible characters, Christmas wouldn't be on the cards this year!
The Grinch in The Grinch Who Stole Christmas
He's Dr. Seuss' hateful, hairy, green character who tried to steal Christmas. However, he's not all bad because in the end he sees the error in his ways and gives back all of the presents.
Harry and Marv in Home Alone
These two villains are the burglars from Home Alone. They tried to rob Kevin's house while he was staying in it alone after his parents accidentally left him behind. They haunt the Christmas dreams of every 90s kid.
Ebenezer Scrooge in A Christmas Carol
This grump character from Dickens' A Christmas Carol is the ultimate festive nightmare. We can't exactly pinpoint the exact film that this grumpy character was portrayed best in, all we know is he's not a goodie.
Hans Gruber in Die Hard
Because no matter what people say, Die Hard IS a Christmas film. And this German terrorist portrayed by Alan Rickman put a right downer on that office Christmas party...
The Gremlins
These little creatures started out as cute furby-esque things that could do no harm. But as soon as your back was turned...
Oogie Boogie in The Nightmare Before Christmas
He's the boogie man in Time Burton's The Nightmare Before Christmas. He's made from a sack with black holes for eyes and creepy stitches to keep him together. Inside the sack are a thousand bugs, two spiders and a snake. He likes to torture people. No thank you very much.
Jack Duff in Miracle on 34th Street
This guy seriously nearly ruined Christmas in Miracle on 34th Street when he orchestrated the fake assault incident that got Kris Kringle aka SANTA (aka Richard Attenborough) arrested. He worked for Cole Department's Store's arch rival store, Victor Landberg.