WATCH: Here's How To Wrap A Christmas Present In 15 Seconds Flat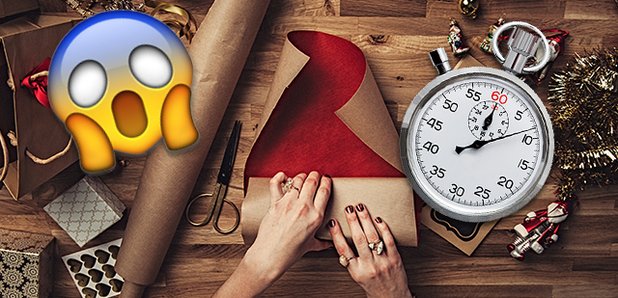 Left your wrapping a bit late this year? You'll be done in no time thanks to this incredible video!
Christmas is in the most part pretty magical and the BEST time of year, until you've done your shopping and are faced with a pile of wrapping!
Lets be honest, we all spend more time trying to find the end of the sellotape than actually wrapping anything.
So thankfully, Youtube has come to the rescue and provided us with a video of an employee at a department store in Japan wrapping presents like he's a North Pole pro.
Thats TWO presents wrapped in under 30 seconds!
This could seriously speed up our wrapping this year, but in case you blinked and missed it another handy video has emerged in which a Youtuber has condensed the technique into a handy step by step guide.
You'll finish you're wrapping in no time - you're welcome!