12 Christmas Hacks That Will Make Your Festive Season Easy As Pie!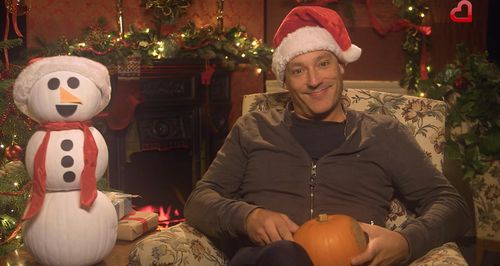 From storing your fairy lights to making your Christmas tree look that much fuller, Heart have got your back this festive season.
Christmas is a time for presents, family, friends, food and love - so there's no time to be stressed!
To make your life easier, Heart have come up with 12 ingenious hacks that are guaranteed to make your Christmas preparations stress-free.
Put Santa's snowy footprints around the house:
Use a shoebox to avoid tangling your ribbons:
Keep your wrapping paper neat with a toilet-roll tube:
Use candy canes for placeholders:
Store your ornaments in an egg box to protect them:
Use people's photos as name tags:
Wrap your fairy lights around a hanger to keep them untangled:
Cover a cardboard box with wrapping paper and use it as a 'prettier' bin than a bin bag!
Use a paperclip so that you can always find the end of the Sellotape:
Use green tinsel to make your Christmas tree look fuller:
Use a crisp packet as wrapping paper:
Use pumpkins to make an indoor snowman: