What Are The Chances Of A White Christmas This Year?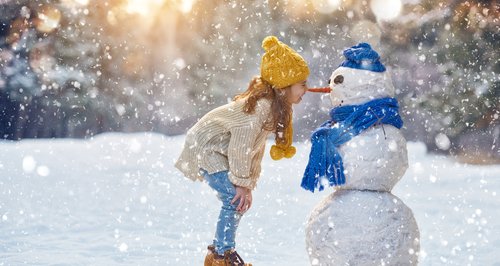 We've all been dreaming of one, but what are the chances that it will ACTUALLY snow on Christmas Day?
It's the quintessential Christmas setting, fires burning, trees lit and snow on the ground. But sadly the UK hasn't seen a white Christmas day since 2009, and even then it was only snowing in a few areas.
So could 2016 be the year all our Christmases are white?
Well bookmakers across the country have slashes the odds of a white Christmas thanks to the looming Storm Barbara, but of course as ever the chances of snow depend on where you live.
William Hill is offering odds of 8/1 in London, 6/4 in Glasgow and 2,1 in Leeds 0 - so if you're planning a trip to the north to visit family or friends, you may be in luck!
But what do the scientists say?
The most recent Met Office forecast has the festive period for southerners down as a wet and windy one, however Glasgow, Aberdeen, Edinburgh and parts of northern England could see flurries of the white stuff.
So unless you're in London (sorry), you may be in luck this year!