Turns out there's a scientific reason why we're not feeling Christmassy this year
21 December 2018, 11:42 | Updated: 21 December 2018, 13:26
Why aren't we as excited for Christmas as we were as kids? There's a scientific explanation, apparently...
Given that we spend the whole of December drunk and chain-eating mince pies, Christmas as an adult is pretty darn great. But we can't help feel a tiny bit sad we no longer get *that* Christmas feeling, the one that only materialises when you're under the age of 12 and wake up at 5AM to see a pile of new Barbie dolls at the foot of your bed.
Read more: Expert advice: how to cope with Christmas during a family feud
The Christmas feeling seems to have been getting gradually less prevalent with every year gone by, and if we're honest we keep forgetting the big day is next week.
So why can't we enjoy Christmas as much as we did as kids?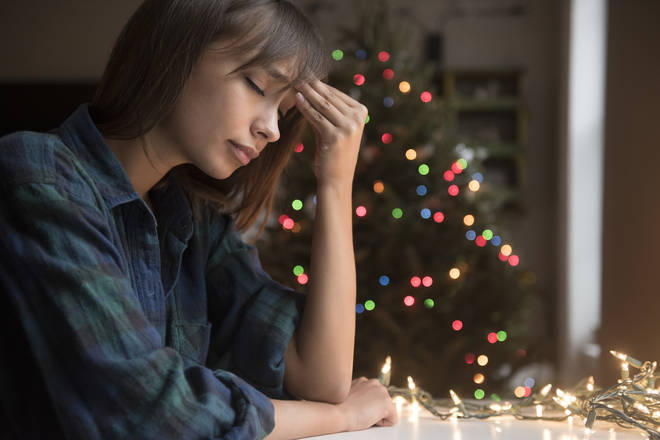 According to one expert, there's a scientific reason why we no longer feel the same way we did about the festive period.
Patricia Riddell, a professor of neuroscience at the University of Reading's school of psychology, told Metro.co.uk: "Our brain does not assess how happy we are but the difference between how happy we expected to be and how happy we actually are. 
"Based on our childhood experiences, Christmas has acquired unrealistic expectations of mythical ideas.
"As adults, we know we can never again enjoy those wondrous feelings and beliefs… It isn't surprising, then, that many people are disappointed when they don't experience the fulfillment of the promise of Christmas."
So when you're waking up on Christmas morning with a bitter feeling of disappointment and indifference, remember you're not alone, and pour yourself a nice Bucks Fizz.
NOW READ:
19 office Christmas party horror stories that will make you CRINGE this festive season
This giant bear sleeping bag is the BEST Christmas present we could imagine
A grandmother wants to charge £17 EACH for Christmas dinner