API Car Repairs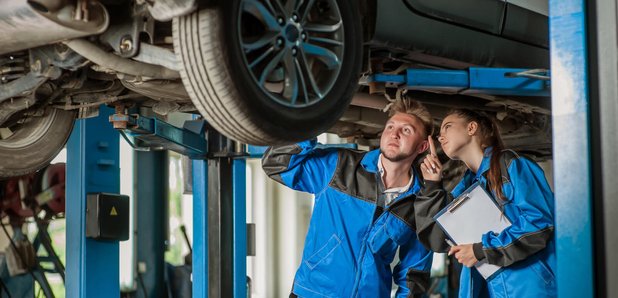 API Car Repairs is the reliable, affordable local car service in Colchester, Essex. They offer all mechanical repairs as well as computer (Snap-on) diagnostic services - which are based on utilising professional equipment.
Their aim is to always be here whenever you need help: whether your car has a problem or fault; or you just need to have it thoroughly checked before embarking on a long trip; the oil levels, brakes and tyres' condition need checking; or a pre-MOT check or service. They are always willing to provide the service you require to ensure your safety and satisfaction.
API provides services with agreed fixed prices - so you always know how much you will pay. If the job uncovers any unexpected faults, they will always inform you first about any additional charges which might result. They always strive to complete their work to the highest standard to make sure you are fully satisfied, have peace of mind and are safe on all of your travels!
SORT OUT YOUR WINTER CAR CHECKS
MOT starts from as little as £35
MOT + interim service from £105
MOT+ full service from £ 170
MOT + major service from £230
Find Them:
API CAR REPAIRS
5 Challenge Way, CO1 2LY
Colchester, Essex, CO1 1BP
CALL: 01206 43 00 74 / 01206 57 63 99