Bumper Summer For Cornwall's Eco-camps
22 August 2018, 14:41 | Updated: 22 August 2018, 14:50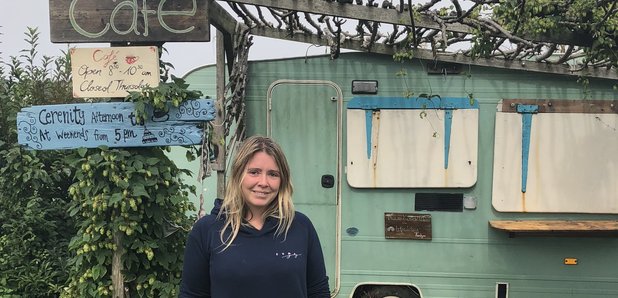 Cerenity campsite in Bude has reported its busiest year so far, and its eco- friendly appeal is no exception to its growing popularity.
Located on the North Cornish Coast, the campsite boasts all things eco making it different from the usual campsites you find dotted around the county.
With its lack of electricity and plug in power- points, the work force all comes from the environment around the campsite.
Solar powered showers and home grown products aren't the extent of the environmentally friendly aspects of Cerenity, there's even compost toilets - so you can get even more in tune with nature!
With the ever-growing efforts to tackle environmental issues, Cerenity marks forward thinking when it comes to easy eco holidaying, and it seems more and more people are choosing to follow the path.
The campsite aims to educate their customers on what they can do at home to help the environment in a fun and practical way, from informational signs across the campsite to encouraging campfires to cook dinner on.
There's even a small café offering pancakes in the morning, and you can pick your own produce from the organic vegetable patch, all on a donation basis.
The campsite is run with the help of volunteers from across the world.
The volunteers come over to not only work at the campsite but to improve their English, whilst exchanging their own ideas for the campsite.
It seems to be a successful scheme with a proper community feel, really making Cerenity an eco - 'friendly' place to stay this summer.
For more information go to www.cerenitycampsite.co.uk