Cornwall Hugs For Grenfell Major Milestone
4 September 2018, 10:29 | Updated: 4 September 2018, 10:34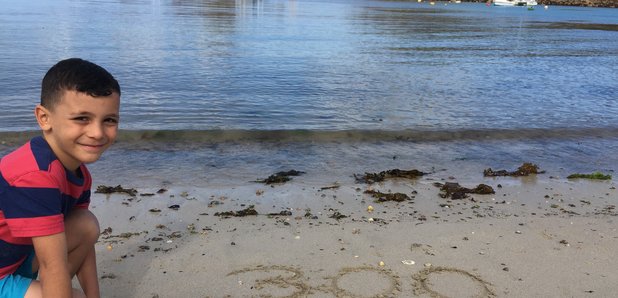 A five-year-old has become the 300th person affected by the Grenfell Tower disaster to visit Cornwall through a scheme set up to help survivors.
Adam Chaer-Yemlahi, who lost his aunt, uncle and three of his cousins in the fire, flew to the Isles of Scilly with charity Cornwall Hugs Grenfell on Monday.
The charity was set up to offer respite breaks to survivors and the bereaved and displaced, as well as firefighters who battled the blaze that killed 71 people last summer.
So far, 25% of those that survived the disaster have been a guest with the charity, and a further 200 people are on the waiting list.
Adam and his father Bilal, mother Touraya and sisters Aziza, 12, and eight-year-old Salima spent the week in Marazion and were the first guests of the charity to visit the Scilly Isles.
Cornwall Hugs Grenfell's founder Esme Page said: "Adam's dream is 'to be a pilot with a guitar' so this was the perfect way to celebrate our milestone and look to his future - something important for these children."
Pilots Jack and Sam's best tip for Adam to realise his ambition was: "Work hard on your maths and you'll be OK."