Cracking Down On Crackington Haven
23 August 2018, 12:23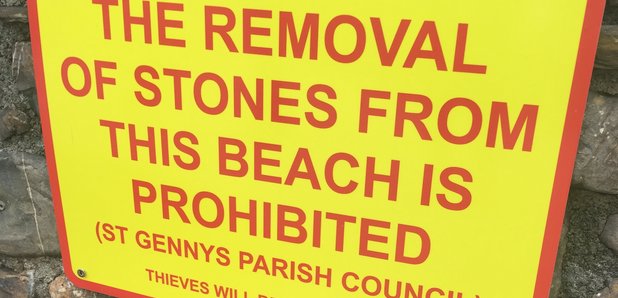 Taking stones from Crackington Haven beach could cost you a thousand pound fine.
The signs warning the public of the fine in place should you take stones from the beach have been in place for years, but it seems it hasn't been effective.
The Parish Council has decided to enforce the rule after more and more people are ignoring the signs on the beach and taking stones, whether it be for a holiday souvenir or to use commercially.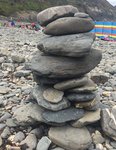 Some may question the necessity for the fine, but the importance of the stones staying in the cove is much more imperative than you may think.
The rocks and stones act as a barrier between the land and sea, preventing the sea tearing the area apart and causing devastation to the much loved seaside spot.
Experts tell Heart that if they were all removed the effects could be devastating, with thoughts the bridge, road and tennis courts area would be completely gone within the next 10 - years.
The Council has taken steps to impose the rule by placing more vibrant signs around the beach, as well as being on the lookout for anyone failing to comply with the rules.
One holiday maker has already been caught in the act and was traced after he attempted to take pebbles off of the beach.
The tourist had to travel hundreds of miles back to Cornwall to return the stones to avoid further prosecution.
The Parish Council is taking it seriously, wanting to make people more aware and to think twice before picking up a stone from the beach.