Devon & Cornwall Police Not Recording All Crimes
9 February 2017, 09:42 | Updated: 9 February 2017, 09:45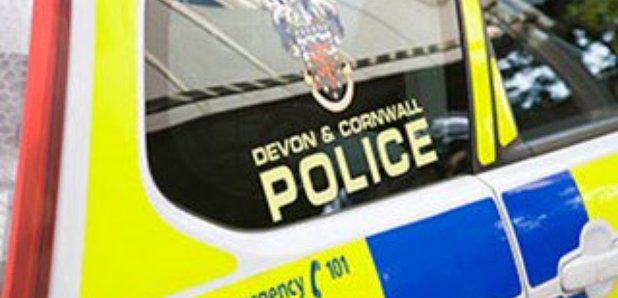 A new report says Devon & Cornwall police are failing victims of crime by not recording thousands of offences.
This includes rape and serious assaults, according to Her Majesty's Inspectorate of Constabulary.
It found the force has failed to record more than 17,400 reported crimes each year and has rated the force as 'inadequate'.
Devon & Cornwall Police have released the following statement:
Devon and Cornwall Police places victims at the heart of policing. That is the guarantee from Deputy Chief Constable James Vaughan following a report from Her Majesty's Inspector of Constabulary released today, which is critical of some areas of crime recording in the force.
Although the majority of crimes remain correctly recorded, the HMIC has been critical of Devon and Cornwall and other police forces nationally around the governance of recording and how force data systems are being used.
Deputy Chief Constable Vaughan said: ''There is no doubt learning from the HMIC report around crime data integrity and I accept we and other forces have got to ensure we have better processes in place to accurately record all crime.
''Recording crime in the right way is important as is ensuring that we have integrity in our data systems and how they are used. However, what is more important to me is ensuring we give victims of crime and those coming into contact with their local police a first class service.
''We don't believe that in the vast majority of circumstances we have not supported a victim. This is more about recording a crime, helping a victim, but then not properly updating systems around supplementary crimes related to the same investigation.
''We record in excess of 80,000 crimes every year in Devon and Cornwall. The HMIC has said today that more than 80 per cent of those are crimed appropriately and properly. While it is of concern that some crimes are being recorded differently and this needs to be addressed, my focus remains firmly on protecting and safeguarding our communities.''
DCC Vaughan added: ''It is my mission that all of my officers and staff are working to detect and prevent harm, protecting the vulnerable and working with our communities to make them safer. I do not see that today's report suggests this is not being done and I firmly believe this is happening.
''The public of Devon and Cornwall have a right to expect their police force to have integrity and behave ethically – I wholeheartedly believe my officers and staff are doing this.
''I support my staff in having the ability to use their expert knowledge, make common sense decisions and use their discretion in their work.
''We want our communities to have trust in their police force and my officers will always take any report of crime on its merits. DCC Vaughan said.
''I strongly believe any victim of crime deserves to be believed. While investigations may evolve and a picture change, we have to give all victims the support, care and quality of service they deserve." "As a Force we will further examine the HMIC's recommendations, look at the areas we can improve and how we can use this learning to improve the service we give to victims and the public.''