Final Deadline For A30 Roadwork Delays
2 October 2018, 11:51 | Updated: 2 October 2018, 11:53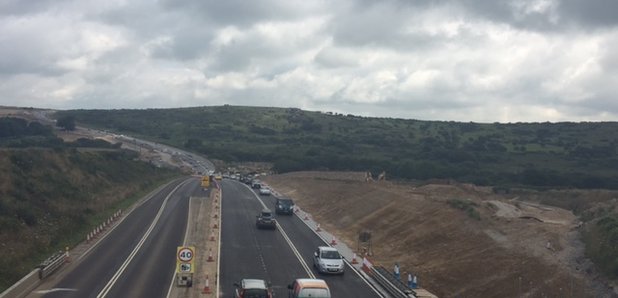 An ultimatum has been given to contractors after delays to roadworks on the A30 at Temple near Bodmin.
Cornwall Council have told Kier they have to be off-site and clear by October 20th.
The company is being fined on a daily basis and is already racked up charges of more than £400,000.
There have been roadworks there since 2015 when the scheme started.
That part of the contract was finished in July 2017 but there have been drainage works carried out on the road and surrounding areas.
Kier suspended works during the summer following a request from the council but is now back on site.
The new widened stretch has been down to a single carriageway causing huge delays in the area.
During its busiest time, the road carries around 40,000 vehicles a day.
A Kier spokesperson said: "We are carrying out planned works on the A30 and working collaboratively with our local supply chain we have a highly skilled team who are scheduled to complete these in October.
"In agreement with Cornwall County Council and Highways England, we have implemented a traffic management programme that is specifically designed to maximise roadworker safety and keep disruption to road users to a minimum."