Five charged after Newlyn drug operation
31 August 2018, 14:34 | Updated: 31 August 2018, 14:36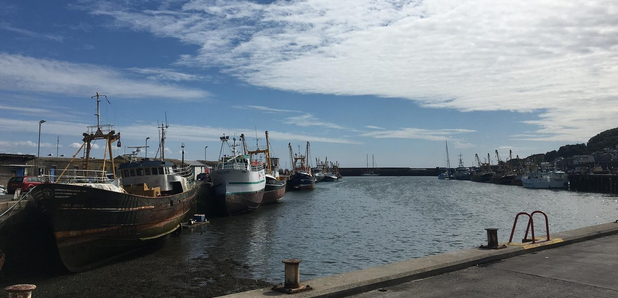 Five men have been charged with conspiracy to import cocaine following a National Crime Agency operation at Newlyn Harbour.
UK nationals Nigel Clark (63) and Dean Waters (60), the skipper of the catamaran Richard Must (48) from Estonia and crew members Voldemars Gailis (20) from Latvia and Raymond Dijkstra (27) from the Netherlands were arrested on Wednesday.
Border Force cutter HMC Vigilant intercepted the sailing yacht NOMAD, a 60ft catamaran inbound towards UK, off the south west coast of Cornwall and escorted the vessel into Newlyn harbour.
NCA Deputy Director Graham Gardner said:''"This intelligence-led investigation has resulted in the seizure of a significant quantity of cocaine and the arrest and charge of five men with conspiracy to import cocaine.
''Through our collaboration with partners - including Border Force deep rummage specialists, Devon and Cornwall Police, the Maritime Analysis Ops Centre (N), the Irish Navy and the Irish Air Corps, we have disrupted another significant importation of cocaine.''
Gordon Scarratt, Head of Border Force Maritime, said: "This is the second major seizure made by our maritime teams in the past two months and further evidence that the multi-agency approach we take to securing the UK's border and territorial waters is working.
"Excellent work from the crew of HMC Vigilant, who intercepted and boarded the catamaran off the Cornish coast, combined with the search expertise of our specialist deep rummage team helped ensure that a significant quantity of cocaine has been taken out of circulation.
"The action of Border Force, alongside our partners, in making detections like this forms a key part of the Government's Serious Violence Strategy, which aims to combat the devastating impact drugs have on levels of serious violence.''
All five men appeared at Bristol Magistrates Court and were remanded in custody to appear at Bristol Crown Court on the 4th October.