Ghostnet dress highlights plastic pollution
31 October 2018, 10:53 | Updated: 31 October 2018, 11:03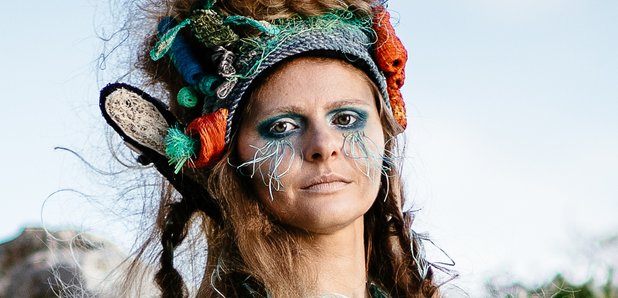 An Eco fashion designer has created an incredible dress from ghost fishing line and net to highlight the danger that this particular form of ocean plastic is causing for wildlife.
Dr Thomas of Linda Thomas Eco Design has created a sculptural dress made from 1000s of metres of ghost fishing line and net that has been rescued by the Fathoms Free dive team.
This dress has been 6 months in the making and is an intricate piece that can leave us in no doubt that these plastic nets are not going to remove themselves from the ocean with the whole structure of the line visibly as strong as ever.
Linda told us she made the dress after a her family found an 'enormous' piece of ghostnet on a beach clean last year.
She believes three things need to be done to stop this form of plastic pollution killing wildlife and blighting our coastline.
Stopping more ghostnet being 'lost' at sea, clearing up what is already there and making use of the fishing gear that is retrieved.
A small percentage of this net Worldwide is being used in making recycled nylon clothing as well as things as wide ranging as carpet to kayaks.
A small number of organisations, such as Fathoms Free, are actively retrieving net, often run solely by volunteers.
The question of stopping more entering the ocean can no longer be ignored and is an important part of the global solution.
It is estimated that 640,000 tonnes of fishing gear is lost at sea every year. This 'ghostgear' continues to catch fish and other marine life for decades, resulting in untold amounts of suffering and loss of life.
The dress will be modelled by Natallia Paliakova, a core team member of Fathoms Free, who spends her free time diving for ghost gear in the South West of the UK.
Natallia is a Steering Group member of the Global Ghost Gear Initiative, an international alliance of NGOs, governments and businesses united by the common goal of tackling the ghost gear issue worldwide.