Kill Your Speed, Not a Child
28 June 2016, 14:33
Residents in St Day want drivers to slow down and use their common sense.
A Cornish community is rallying together to get people to slow down.
People in St Day tell Heart they're concerned about drivers speeding through the village.
Local resident Terry Harry asked pupils at St Day and Carharrack Community School to help his campaign.
They've been making colourful posters, asking drivers to slow down, which have now been put up around St Day.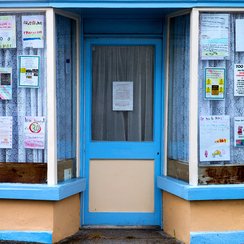 Terry says "Although St Day is a 30 mile per hour limit, people are pushing it to that limit, and that's just so dangerous for pedestrians.
"Most people will start things when tragedies have happened, we want to start before it happens".
He says he's seen a number of close calls, where children and the elderly have almost been knocked over, as cars parked along both sides of the road make it difficult to see.
A public meeting is being held at the community centre on Monday 4th July at 7pm.