Knife amnesty across Devon and Cornwall
17 September 2018, 15:10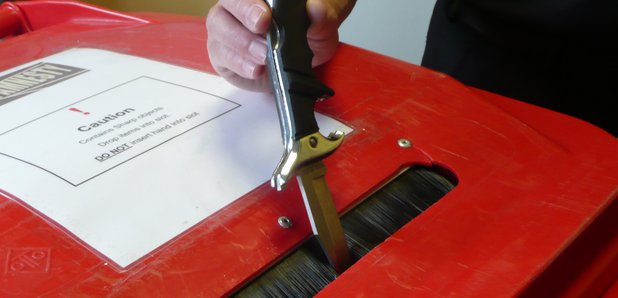 People who carry knives are getting another chance to hand them in.
Devon and Cornwall Police are taking part in a national knife amnesty to try and get a range of blades off our streets.
Bins have been set up at police stations across the force area.
The last two amnesties have led to over 800 items handed in, including zombie knives, swords, lock knives and ceremonial weapons.
Superintendent Matt Lawler told Heart anyone who thinks carrying a knife will help protect them, are very wrong:
''What we're finding in terms of victims of knife crime is that it's often men aged between 18 and 35.
''If you do carry a knife you're more vulnerable yourself, things can get out of hand and we're finding that people who carry knives are more susceptible to becoming victims of knife crime.''
Carrying a knife in public is illegal and can lead to a prison sentence of up to 4 years even if the knife is not used.
Find out where the bins are here.