'Major seizure' of cocaine on yacht
21 July 2018, 06:22 | Updated: 21 July 2018, 06:24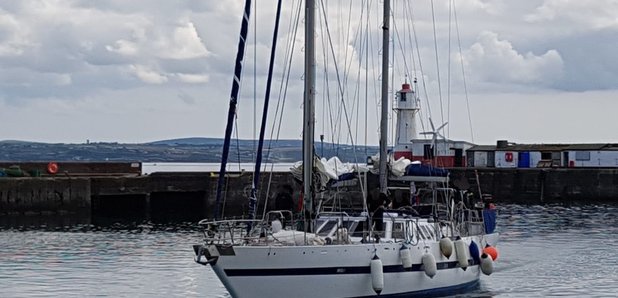 Two men have been charged following a "major seizure of cocaine" from a boat in the English Channel.
Dutch nationals Maarten Peter Pieterse, 59, and Emile Adriaan Jeroen Schoemaker, 44, were charged with drug importation offences, the National Crime Agency said.
The pair will appear at Bristol Magistrates' Court on Saturday July 21st.
The yacht they were on was intercepted off the coast of southwest Cornwall on Thursday and escorted to Newlyn.
The National Crime Agency called the operation a "significant seizure of cocaine" but said the exact quantity was not yet known.
A spokesman said: "As part of a National Crime Agency-led operation, the Border Force cutter HMC Vigilant intercepted a sailing yacht off the southwest coast of Cornwall and escorted the vessel into Newlyn harbour where it arrived on Thursday."
Newlyn harbour was closed for several hours and later reopened. Searches of the yacht by Devon and Cornwall Police and the National Crime Agency will continue.