Man Jailed For Marazion Murder
10 May 2018, 15:36 | Updated: 15 May 2018, 11:33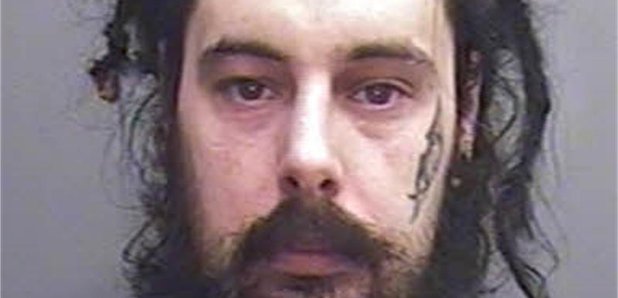 A man's been jailed for life for murdering his partner at the flat they shared in Marazion.
33-year-old Kirby Noden was last seen in Janurary 2017.
Dean Lowe, who's 33, was found guilty of killing her last week after a two-and-a-half week trial at Truro Crown Court.
He'll have to serve at least 28 years in prison.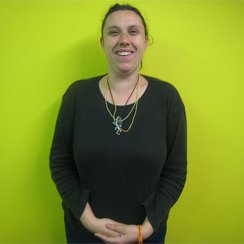 Detective Inspector Ian Ringrose said: ''Based on the evidence and our investigation it is my belief that Lowe had killed Kirby sometime between 11th and 14th of January 2017.
''On the evening of the 17th May 2017 Lowe made a number of disclosures via Facebook to relatives in Cheshire that gave them concerns about Kirby's safety and led them to alert the police in their local area who in turn notified officers of the fears as to Kirby's murder.
''On the evening of 18th May 2018 officers found Lowe at the Courtyard Flat and, due to what he told them and the scene that they discovered, they arrested him on suspicion of Kirby's Murder.
''Lowe had made certain disclosures in the Facebook messages and to the arresting officer to suggest that he had killed Kirby, disarticulated her body and disposed of her remains. The forensic examination of the scenes supported this and that there had been a sustained attack on Kirby and that Lowe was the person responsible for that assault. "He subsequently denied those admissions and pleaded not guilty to murder.
''This has been an extensive and complex investigation which has been necessary to prove that Lowe is responsible for Kirby's death, disprove his various explanations as to why Kirby could not be found and in parallel, because we have been unable to find any of Kirby's remains, a complex investigation to prove that Kirby is no longer alive. This has required extensive nationwide and International enquiries.
''Miss Noden's family have been put through a living hell with Lowe not disclosing where he disposed of Kirby's body and denying all knowledge in court. Lowe added to their upset by insisting that Kirby was still alive. "We hope today's sentence gives them some comfort in the conclusion of the case and our thoughts and sympathies are with them.''
Statement from Kirby Noden's family:
''Dean Lowe has taken away from us something totally precious, and although we welcome this verdict and sentence, it will never replace our loss.
"We would like to thank the ladies and gentlemen of the jury; and all members of the Devon and Cornwall Police, especially D.I. Ian Ringrose and his team for their extremely thorough hard work and relentless dedication to achieve a conviction.
''We would especially like to express our thanks and warm wishes to DC Jon Watts for his outstanding work and compassion during this case.''