Missing Chad Gibson: A Year On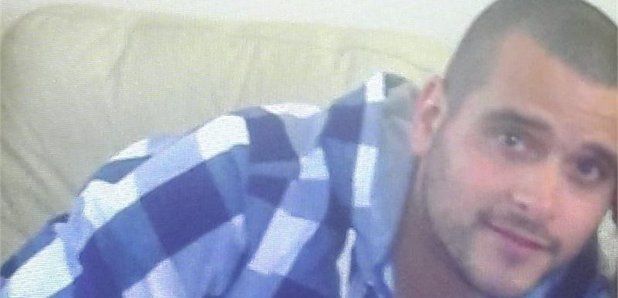 Police, family and friends are renewing their appeal for information about the whereabouts of Chad Gibson, a year since he went missing.
Chad's family remain extremely concerned for his welfare as they have had no contact with him since his disappearance in Newquay on Saturday 19 December 2015.
His mother has offered a reward of £2,000 for information that directly leads to Chad being located.
The 32-year-old was last seen at the end of Fore Street in Newquay at around 6pm having left the Central Inn Pub. He was heading towards the Headland area and Tower Road area alone.
Extensive searches of the area have failed to locate him. Chad is described as 6ft 2ins tall, of athletic build, with brown eyes, short black hair, a black goatee beard and may be unshaven.
He also has a tattoo on the left side of his neck saying 'ANNAI' and a scar from his right wrist to his elbow.
He was last seen wearing a sky-blue hooded top, with a full frontal white zip and stitching, a denim blue shirt, dark denim jeans and blue and beige shoes in the style of an ankle boot.
Chad has links to St Austell, Newquay and the wider Cornwall area.
Detective Constable Morris, based at St Austell Police Station, said: "Chad has been missing now for a year. His disappearance remains a mystery despite extensive enquiries to locate him.
"I would urge anyone who has any information into where Chad is, to contact the Police as soon as possible. If you do not want to speak to the Police then information can be passed anonymously to Crimestoppers on 0800 555 111.
"Chad was last captured on CCTV towards the end of Fore Street in Newquay town centre at around 6pm on the 19th December 2015. He was heading towards the Beacon Road/Tower Road area and CCTV captures him jogging across the mini roundabout and out of sight. He has not been seen since.
"Chad had been seen in St Austell Town Centre on the morning and early afternoon of the 19th. It is believed that he took a bus into Newquay Town Centre where he socialised in the Central Inn. Anyone who saw Chad or spoke to him that day is urged to call in.
"This has been an extremely difficult and distressing year for his mother, Sharon, and the rest of his family; more so that Christmas is fast approaching. Sharon has posted a reward of £2000 for any information that directly leads to Chad being located. Chad if you read this or listen to this message then please get in touch."
Anyone with information about Chad's whereabouts is asked to call 101 or email 101@dc.police.uk, quoting reference EN/380/16.