Mum's Appeal For Life-Changing Therapy
21 June 2018, 10:44 | Updated: 21 June 2018, 11:28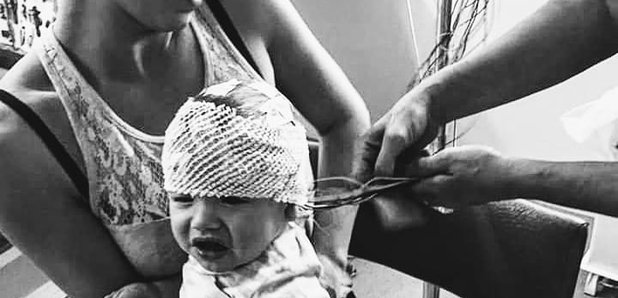 A mum from Cornwall's made a heartbreaking appeal for life-changing help for her 3-year old son who suffered complications after a stroke at birth.
Reggie struggles to use his right arm due to the brain damage.
Research from America shows that such strokes occur in 34 out of every 100,000 births, the equivalent of 0.034% or one in 3,000.
31-year old Hannah Harding has now found new pioneering treatment which could change Reg the legends prospects in the future.
It'll mean being based in Manchester for 4 weeks as the intensive therapy is not funded through the NHS.
Constraint Induced Movement Therapy is where they will put Reggie's good arm in a full-cast to restrict his movement.

Then he will retrain his bad arm with 3 hours of physiotherapy and play on his right side.
It's hoped the brain will start to remap itself and then he'll be able to use his arm again.
Unfortunately CIMT is not funded on the NHS.
The therapy itself will be in excess of £8,500 and accommodation, living expenses and travel for the period is going to cost around £3,000 to £4,000.
There is a programme available in September which the family have been offered.
https://www.justgiving.com/crowdfunding/reggies-righthand-army