Cornwall Mum's Plea For Daughter's 'Life Changing' Operation
21 January 2016, 13:45 | Updated: 21 January 2016, 14:27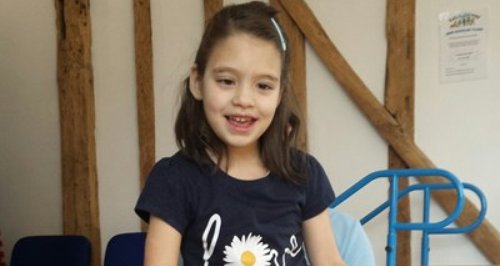 A Mum from St Columb says she "can't wait" for the day her daughter can be like other 5 year olds.
Izzy Pearce was born prematurely at 28 weeks and suffers from Cerebral Palsy Spastic Diplegia, which means she has increased muscle tone and her legs are constantly stiff. She has difficulty with leg movements, co-ordination and balance and is often left in a lot of pain. She can't walk or stand unaided.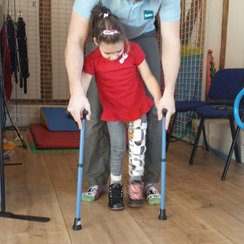 Izzy's parents, Ursula and Mike are trying to raise £80,000 for a life changing spinal operation called Selective Dorsal Rhizotomy (SDR), which reduces stiffness in the legs and will give her a chance of being able to walk by herself.
The surgery, or the physiotherapy that the St Columb Academy pupil will need afterwards, isn't available on the NHS. Ursula told Heart she just wants Izzy to be able to do the things that other young children can do:
"Shes usually the one left behind and she can't go to the park because it's too cold for her to crawl, or it's too wet. Just to be able to do these simple things would be unbelievable. It would mean the world to us. I can't wait to see her and her sister run around and hold hands and play together, doing all of the things that her friends can do.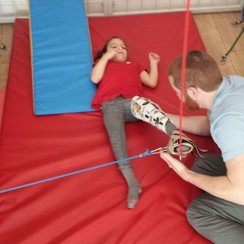 All we want is to give Izzy the best chance to be able to run around with her twin sister and be able do all the things we all take for granted. Every bit of help, whether large or small, will take us one step closer to getting the surgery our daughter so desperately needs."
You can donate to Izzy's cause HERE