Navy Ammunition Washed Up On Cornwall Beaches
17 April 2018, 09:39 | Updated: 17 April 2018, 09:42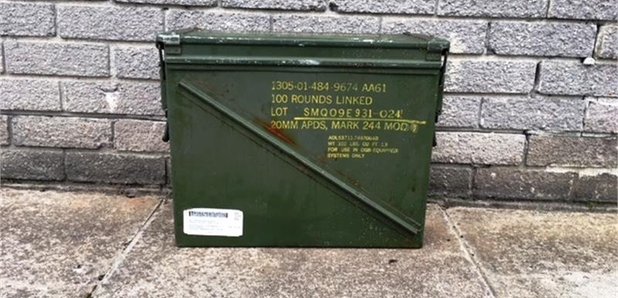 People are being urged to stay vigilant after boxes of Navy ammunition were washed up on beaches.
Devon and Cornwall Police say the boxes were found at two locations in East Cornwall.
Inspector Rick Milburn said: "We are currently liaising with the EOD and Royal Navy in this matter. Over the weekend, we received two reports that ammunition was located on Porthbeor beach in Roseland and on Vault Beach in Gorran Havern.
"We informed the Explosive Ordnance Disposal (EOD) unit who handled the ammunition, which is believed to be highly dangerous.
"If located, we would ask the public not to approach these boxes but to contact police right away.
"Public safety is our priority and we have attached photographs of the boxes of ammunition. Anyone who sees anything similar washed up on a beach is asked to contact the police."