New Heliport Approved For Penzance
2 August 2018, 14:30 | Updated: 2 August 2018, 14:35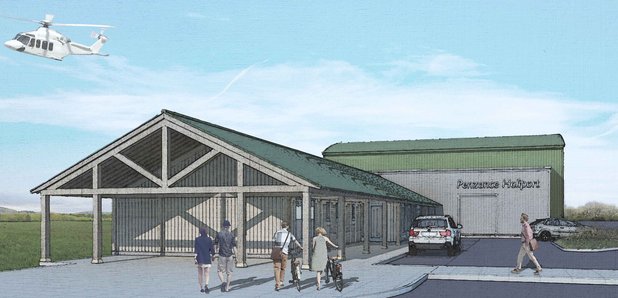 Penzance will have a helicopter service to and from the Isles of Scilly.
Cornwall Councillors unanimously approved the plans in a meeting this morning.
The state-of-the-art AW139 helicopters will fly from the new heliport at Penzance to the islands of St Mary's and Tresco and bosses say it will help grow the islands' visitor economy.
Robert Dorrien-Smith from Penzance Heliport said:"We hope today's decision marks the start of a new era for transport to the Isles of Scilly; an era of improved resilience, of increased capacity, of improved accessibility, of genuine competition, and a new era of honest cooperation for the good of the islands.
"We want to thank everyone who has supported us over the past two years. Today's result is testament to the overwhelming public support for this project, and to the hard work, dedication and perseverance of so many people.
To everybody who has signed the petition, cast their vote in the independent survey, submitted comments to Cornwall Council, or simply told us of their support for this project – thank you.
"We now look forward to moving ahead with this vital project which will make the Isles of Scilly a better place to live, visit and work."
Up to 17 return flights will run every day from Monday to Saturday and a reduced schedule will operate on Sunday to minimise the impact on local residents.
The service will operate using the state-of-the-art AW139 helicopter, with seating for 15 passengers and a 20 kg luggage allowance. The flight to the islands will take just 15 minutes.
The heliport site will be located off Jelbert Way, close to the former heliport site and just one mile from Penzance railway station.
It is thought the project will unlock £31 million of private investment in the Isles of Scilly, stimulate £10 million of economic activity in West Cornwall and provide around 30 permanent jobs.
Some local residents did raise concerns over the impact of the heliport on health and wellbeing. Cornwall Council's Public Health Team informed Councillors they "do not consider the development to pose a risk to the health and wellbeing of residents located near the proposed site."
A spokesperson for Penzance Heliport Ltd said they were 'keen to continue to engage with the local community and has asked Cornwall Council to include the setting up of a Local Stakeholders Group as part of the planning consent.'