Newquay to Heathrow flights on the way
22 November 2018, 14:34 | Updated: 22 November 2018, 14:35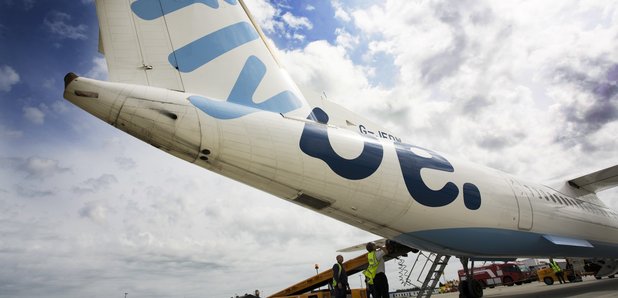 Cornwall Council has welcomed the news that flights from Newquay to Heathrow will begin in April 2019.
It means current flights will switch from Gatwick Airport and the number of return flights will increase from three to four a day, seven days a week.
Chris Grayling, Transport Secretary, said: ''Passengers across Cornwall and the South West will enjoy more daily return flights to the capital than ever before, flying directly into Heathrow, the UK's major international airport.
''This new route between Cornwall Airport Newquay and Heathrow Airport, supported by the government, will provide passengers with hundreds of links to global destinations opening up new travel and business opportunities.''
Cornwall Council's Leader Adam Paynter said: ''This sends a strong message that Cornwall is open for business. Having four direct flights a day to Europe's busiest airport provides us with fantastic links and more regular access not just to London, but also to the rest of the world.
''The new agreement will help businesses plan ahead as well as creating more opportunities to do business across the globe. It will allow people to connect from the region to the world's most economically important cities, unlocking opportunities for tourism and trade.
''This will further enable Cornwall to do business with the rest of the world, and the rest of the world to do business with Cornwall.''
Cornwall Airport Newquay's Managing Director, Al Titterington, said: ''We have been working for many years to make sure that Cornwall Airport Newquay has direct access to Europe's busiest hub, and with this new service it opens not just a connection to the UK's leading gateway, but also the world.
''By having direct flights to Heathrow, it grows the strength of Newquay and Cornwall's brand abroad, which is great for the local business community and those wanting to visit our beautiful county.''