Otter Dies After Getting Trapped In Net
6 September 2018, 00:00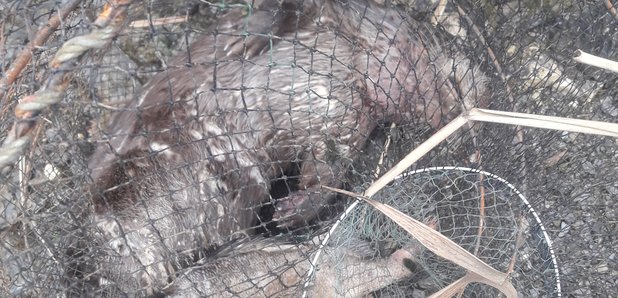 An otter has been found dead in a Cornish lake after becoming trapped in fishing nets.
Rangers at the Cornwall beauty spot, Loe Bar, say it happened despite bans on fishing in the area.
The lake, located on Penrose Estate, is looked after by the National Trust.
Lead ranger Mike Hardy said: "It's really sad news.
"We've been working a lot for the past 20 years, trying to improve the water quality and the whole environment around Loe Pool, through the Loe Pool Forum.
"It's for wildlife generally but otters have benefitted from that.
"To see a creature lose its life in this way is really sad and we've been really shocked by it."
The sad news comes after years of effort to rebuild the otter population at the Helston lake.
It is thought the critters were extinct from the area in the 70s and 80s due to poor water quality – before clean-up started in the area 20 years ago.
But the National Trusts says they have seen evidence that the population is now improving.
Mike said: "The reaction has shown how much people really do value wildlife.
"We know that the work we have been doing for the last 20 years has really helped wildlife generally and otters return to Loe Pool.
"As a conservation charity, and thanks to everyone who supports our work, we know that we just need to keep going.
"Wildlife needs our support."
(Picture credit: Calum Mcintosh - National Trust)